Operose Health, United Kingdom
Updated April 7, 2020
Operose Health Adapts Quickly to Meet COVID-19 Challenge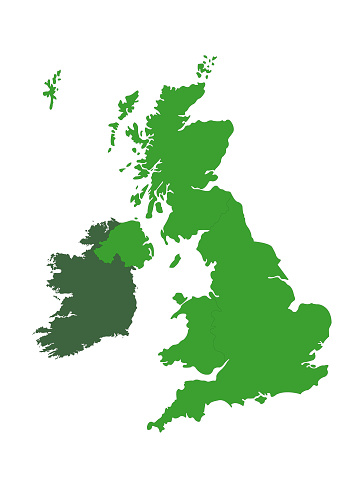 Local transmission of the COVID-19 virus didn't occur in the United Kingdom until February 28, but since then, the rate of infection has followed the pattern that we've seen in many other countries. As of Monday, April 6, 51,608 people had tested positive for the virus and 5,373 people had died.
Centene's Operose Health is an organization of general practitioner practices working to provide services to around 100,000 patients. Operose Health also delivers behavioral health and outpatient services including ophthalmology and dermatology to the National Health Service (NHS).
COVID-19 required Operose Health to change its day-to-day operations almost overnight.
NHS primary care as a whole was required to move its operations to remote work within a week, only seeing the most vulnerable and sickest patients in person following clinical review and triage.
To make this change, Operose Health faced a series of challenges: getting the appropriate hardware for the clinicians, with the necessary clinical systems, at the speed required. A significant number of laptops were purchased and a small team spent a week building them and ensuring they were tested and ready for user deployment. This included key staff, such as CEO Samantha Jones, working through the weekend supporting the team in getting the kit ready. Logistics planning was necessary with staff quickly learning the needed skills to face the quickly evolving circumstances and ensuring all governance requirements were implemented prior to the kit being sent across the country to different staff and practices.
In addition, Operose Health runs a referral management center, which moved to remote working and required a reconfiguration of all phone lines and appointment booking systems. This too took place over a few days, including ensuring staff had the appropriate equipment and support to work from home.
More than 95 percent of Operose Health's patient interactions have been managed over the phone since the change - about 5,500 per week.
Operose Health has expanded workforce support to help minimize the impact of the change to staff's daily lives, including covering the cost of food and drinks for those employees unable to leave practice or clinical settings to get food.
Jones launched an incident command structure just days after word of the first community transmission of COVID-19. She established meetings three times a day with her top executive team, with another thrice-daily meeting structure for their deputies, which is headed by the chief operating officer. The idea was to create a virtuous cycle of questions, concerns, and issues bubbling up from frontline employees to management and a decision-making process to quickly address them. Information and FAQs were also shared on the intranet so staff had access to important information.
Jones cites three keys to what she believes has been Operose Health's so-far successful response to the virus:
"You have to be willing to make some decisions without all the facts; you have to move faster than you think you need to, and you must over-communicate, because you can't overestimate the fear that's out there, which can manifest in many ways," she said.
Britain has asked for 250,000 volunteers to help the NHS, including staffing the national health screening and advice service called 111, food delivery, folks willing to transport patients and supplies, and staff for call centers responsible for reaching people who are lonely because of self-isolation.
More than 750,000 volunteers have already stepped up so far. This includes a member of Operose Health's own senior leadership team, who has temporarily transitioned to the National Health Service to support the UK's emergency response efforts.
"The resiliency of the human spirit in the face of the uncertainty and hardship caused by the coronavirus —people pulling together to help each other—has been very impressive," Jones said.