Centene Expands Presence in Charlotte with Charlotte Football Club Partnership
Transforming Communities
12/16/2021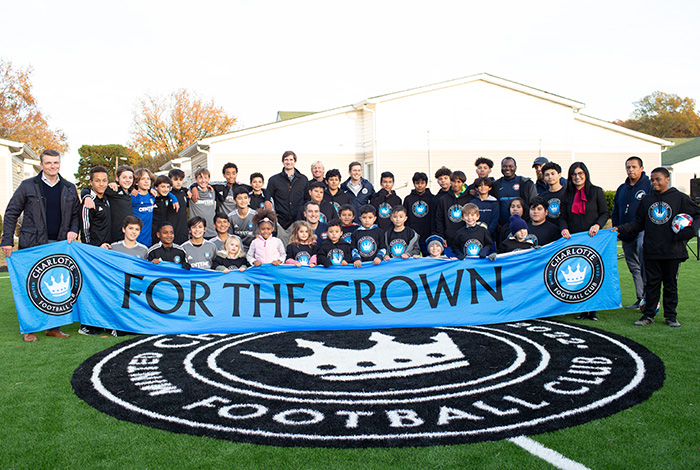 Centene continues to expand in Charlotte as it partners with the Charlotte Football Club (FC) to open a new soccer field in the Hunters Pointe community.
The new soccer pitch is one of six community fields that the Charlotte FC has committed to building with Centene across the Carolinas to foster a love of the sport and inspire kids with a safe place to play.
"As one of the newest members of this thriving community, we are pleased to build strategic relationships with partners like the Charlotte FC to help us create valuable and innovative programs focused on improving the health of our communities and those we serve," said Marcela Manjarrez Hawn, Senior Vice President and Chief Communications Officer for Centene. "With spaces like this new soccer field, children and families can play safely, grow together as a team, and thrive right in their own backyard."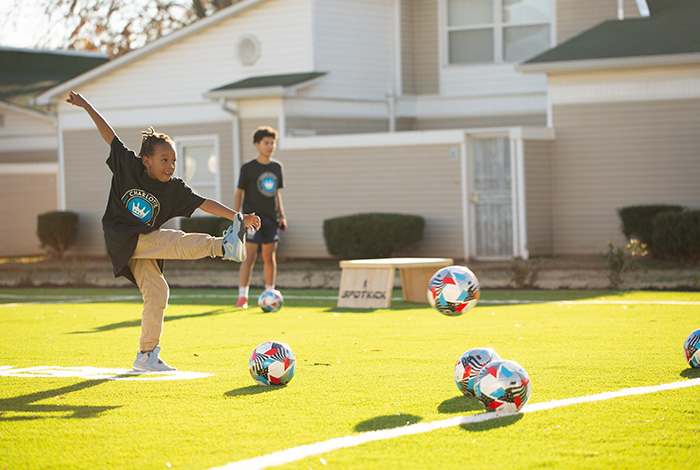 Earlier this year, Centene announced that the company plans to cover the personal seat license (PSL) fees for nearly 1,900 seats in the new Centene Community Section of the Bank of America Stadium in support of the Charlotte FC's community initiatives. The Centene Community Section will provide fans with one of the most affordable season ticket membership options available. Centene's partnership will cover the cost of the Seat License, and Charlotte FC will apply those fees to fund three key community programs, including Greater Goals, Meals on the Move, and Pitches for Progress.
"Centene is committed to helping people live healthier lives, and we are proud to help provide an opportunity for every child and family to experience the joy and fun of soccer," said Ms. Hawn. "In partnership with the Charlotte FC and programs like Pitches for Progress, we can create spaces that will help strengthen neighborhoods, teach the importance of teamwork, and help families achieve a better overall well-being."