Combating Food Insecurity in Georgia
Peach State Health Plan Provides Healthy Food Options
Transforming Communities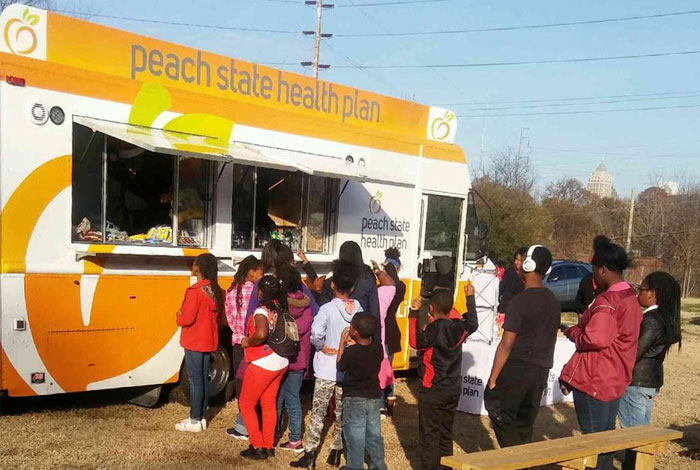 Lack of access to healthy food, or food insecurity, is a serious problem that especially affects families with young children and has gained national attention in recent years. Areas known as "food deserts" are regions where it is difficult to find affordable nutrition, and can be found in rural, suburban, and urban regions across the country. 
To help combat food insecurity across Georgia, Peach State Health Plan launched the Mobile Market, a food truck that provides healthy options for people living in food deserts.
The Mobile Market delivers fresh produce and other necessities to communities in need, at no cost. Since 2016, Peach State Health Plan has donated more than 10,000 bags of fresh fruit and vegetables, and 5,000 clothing items as well as shoes, toys, and toiletries. The Mobile Market has traveled more than 16,000 miles across 73 counties in Georgia and hopes to continue this important mission.
"The Mobile Market perfectly represents Peach State Health Plan's core mission to improve the lives of families across Georgia," said Patrick Healy, President and Chief Executive Officer of Peach State Health Plan. "We take great pride in empowering people to take charge of their health and lifestyles, and we look forward to many more years of connecting with our communities through the Mobile Market."