In 1984, when Elizabeth "Betty" Brinn founded a single Medicaid plan in Milwaukee, women owned just 10 percent of U.S. businesses. That fact didn't discourage her; she wanted to help people who were falling through the cracks of the healthcare system. For Brinn, the challenge also presented a way to provide employment opportunities for women returning to the workplace. 
We are singularly focused on our purpose: transforming the health of the community, one person at a time. In order to deliver culturally-sensitive healthcare to our members, we depend on the diverse ideas, experiences, and cultures that our employees, located around the globe, bring to the workplace.
Under the leadership of Centene's current Chairman, President, and CEO, Michael Neidorff, Centene has grown into the largest Medicaid managed care organization in the country and the nation's number one insurer on the Health Insurance Marketplace.
Centene continually looks for ways to expand our diverse and talented workforce. Women represent 75 percent of our employees, with 64 percent in supervisory positions and 55 percent at the director level and above. 50 percent of our total workforce identify as people of color, including 36 percent at levels of supervisor and above.
Commitment to Diversity and Inclusion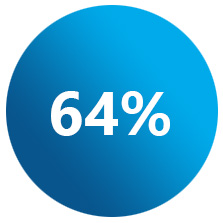 SUPERVISORY POSITIONS HELD BY WOMEN
IDENTIFY AS PEOPLE OF COLOR
SUPERVISORY POSITIONS IDENTIFY AS PEOPLE OF COLOR
*As of 6/30/2020. Figures do not reflect international subsidiaries
Centene's Board of Directors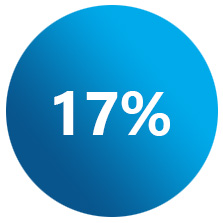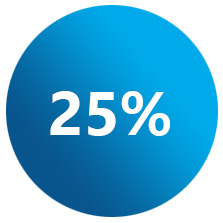 IDENTIFY AS PEOPLE OF COLOR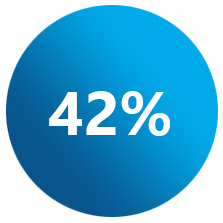 WOMEN AND/OR IDENTIFY AS PEOPLE OF COLOR
Centene is committed to driving innovation through diversity and inclusion. We embrace and respect the range of experiences and viewpoints that our employees bring to work every day. Our diverse and inclusive workforce is a vital part of how we serve our members and communities.
Our commitment to diversity and inclusion is a vital part of how we serve our members and communities. Being representative of the communities we serve allows us to see challenges the way our members do and innovate to offer solutions to meet those challenges.
- Michael Neidorff, Chairman, President, and Chief Executive Officer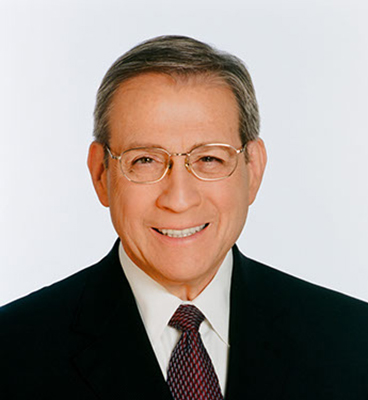 D&I is in our DNA. Being a part of Centene means being part of a connected community, where our differences make us stronger, healthier, and better together.
- Erika McConduit, Vice President of Diversity & Inclusion
Our People
Our workforce reflects the communities we serve. We thoughtfully engage diverse talent across the company, preparing these employees for leadership roles, and hire diverse candidates who have a passion for serving our members. In total, 75 percent of Centene employees are women, and more than 50 percent of all employees identify as people of color.
Our Approach to Diversity & Inclusion
Along with commitment and advocacy from leaders at all levels of the company, Centene's approach to diversity and inclusion is driven by four key pillars: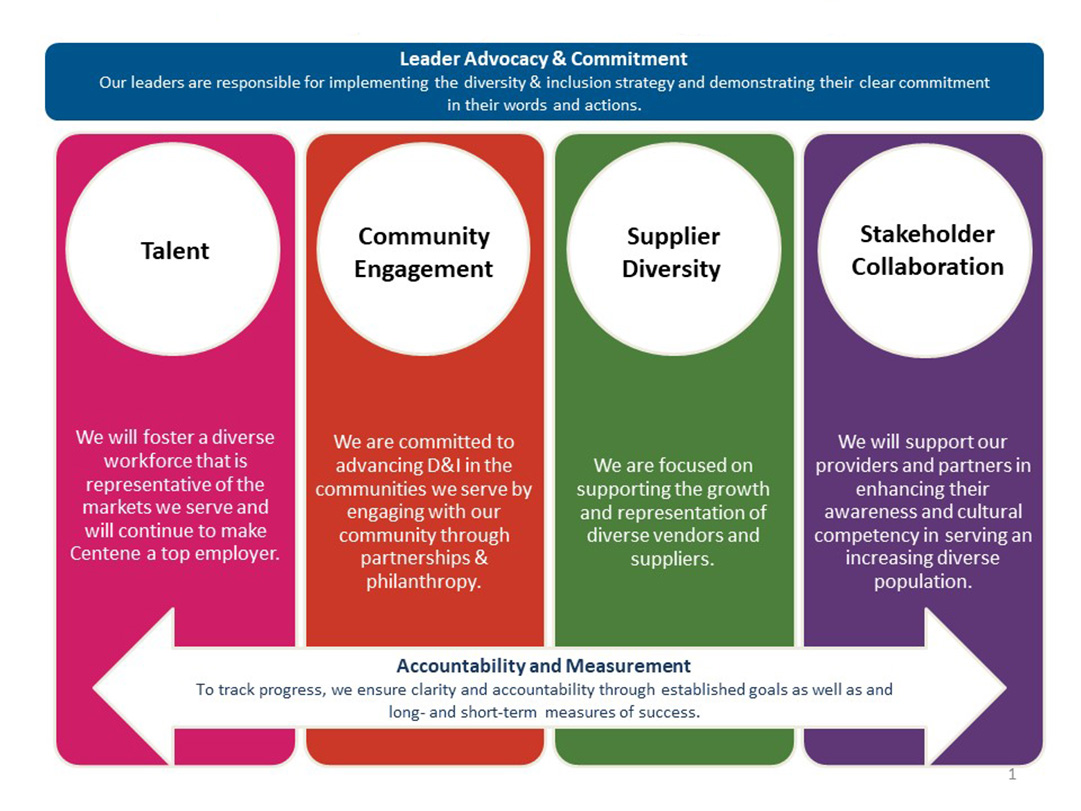 National Employer Recognition
We are proud to be among the top scorers in the Human Rights Campaign Corporate Equality Index, as well as the Disability Equality Index, sponsored by the joint initiative of the American Association of People with Disabilities (AAPD) and Disability:IN. Additionally, Centene Chairman, President, and CEO Michael F. Neidorff was one of the first to sign the CEO Action for Diversity & Inclusion Pledge.