According to the United States Department of Labor's Office of Disability Employment Policy, people with disabilities make up the third-largest market segment in the United States. Centene believes that by proactively hiring people with disabilities, it is better able to serve its members. Just as we are committed to hiring the most qualified talent, Centene is equally committed to ensuring that every member of our workforce has access to the tools and resources that enable him or her to be successful at work.
National Disability Advisory Council
Centene has long recognized the benefits of workplace policies that provide a supporting and welcoming environment for people with disabilities. Our Chairman, President, and CEO, Michael F. Neidorff, worked with key leaders in the disability community to establish a council that could help Centene develop a framework for disability inclusion with respect to our employees, members, providers and suppliers.
Our National Disability Advisory Council is composed of national leaders in disability advocacy who work on enterprise-wide recommendations and initiatives that advance disability inclusion in Centene's workforce and product offerings in our healthcare solutions. 
"Centene has brought some of the top U.S. disability leaders to the table to advise us on how we can be more inclusive to those who are aged, blind or disabled."
- Colleen Kelly Starkloff, Co-director, Starkloff Disability Institute and Chair, Centene National Disability Advisory Council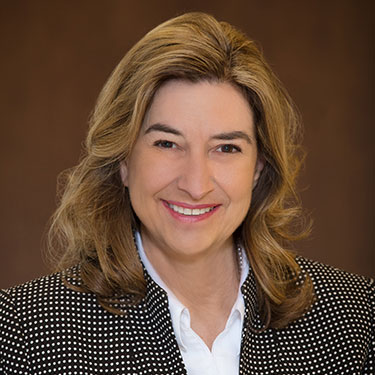 Centene National Disability Advisory Council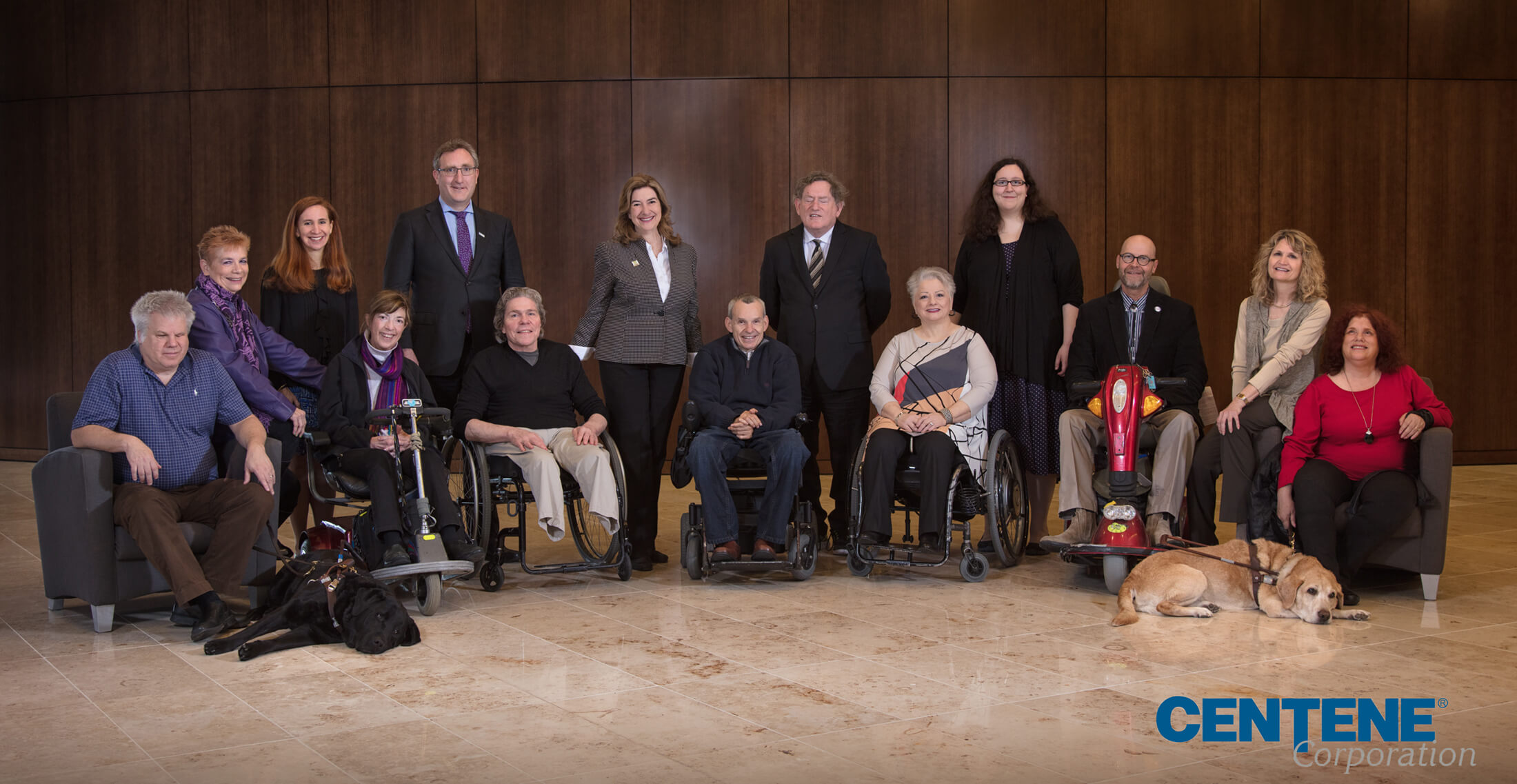 Left to right: Peter Altschul, Martha Hodgesmith (sitting on the arm of the chair in purple), June Isaacson Kailes, Tim Sheehan, Phil Pangrazio, Mary Troupe, Mike Oxford, Helena Berger, and Naomi Soule.  Standing, left to right: Sarah Triano, Andrew Imparato, Colleen Starkloff (Chair), Jeffrey Thom, and Julia Bascom. Not pictured: Kelly Buckland, Cathy Cranston, Charlie Carr, and Gary Ulicny.  
Current Centene National Disability Advisory Council members include:
Jesse Hunter (Executive Sponsor), Executive Vice President, Mergers and Acquisitions and Chief Strategy Officer, Centene Corporation
Peter Altschul, Organization Development Specialist, Author of "Breaking Barriers"
Julia Bascom, Executive Director of Programs at the Autistic Self Advocacy Network (ASAN)
Kelly Buckland, Executive Director of the National Council on Independent Living (NCIL)
Charlie Carr, Former Commissioner of Massachusetts Rehabilitation Commission
Cathy Cranston, Organizer for Americans Disabled Attendant Programs Today (ADAPT)
Claudia Gordon, Director of Government and Compliance with Sprint Accessibility
Martha Hodgesmith, J.D., Former Associate Director of Research and Training Center on Independent Living – University of Kansas
June Isaacson Kailes, Associate Director at the Harris Family Center for Disability & Health Policy
Andrew Imparato, Executive Director of Disability Rights California (DRC)
Mike Oxford, Executive Director of the Topeka Independent Living Resource Center
Phil Pangrazio, President and CEO of Ability 360
Naomi Soule, Former District Manager with Rehabilitation Services for the Blind
Colleen Starkloff (Chair), Co-director of The Starkloff Disability Institute
Maria Town, President & CEO of the American Association of People with Disabilities (AAPD)
Sarah Triano, Director, Product Development, Centene Corporation
Mary Troupe, Senior Manager, Business Development, Centene Corporation
Gary Ulicny, Ph.D., Former CEO of the Shepherd Center

Building a Community for Everyone
In addition to implementing guidance from our National Disability Advisory Council, Centene invests in partnerships with organizations that help equip people with disabilities with the tools to be successful in the future. These partnerships also help Centene develop an even deeper understanding of how to best meet the needs of its members.
St. Louis Arc 
Respect, collaboration and empowerment are the core beliefs of St. Louis Arc. They are also the guiding principles that have shaped the services and programs the organization offers for people with intellectual and developmental disabilities and their families. St. Louis Arc prepares individuals for success from infancy and at every stage of life, and Centene is there as a community partner to help ensure that Arc is able to continue its work in the St. Louis region.
"I can't say enough good things about our St. Louis Arc volunteer experience. Our team knew we wanted to connect on a personal level as a way to help us gain a more meaningful understanding of our day-to-day work in complex care. ... The participants at the St. Louis Arc Centene Family Center thoroughly enjoyed the experience with their Centene helpers, and we all walked away with a newfound appreciation for those living with disabilities and their caregivers."
- Laura Sankey, Vice President of Product Strategy and Social Determinants of Health Innovation, and Centene Employee Volunteer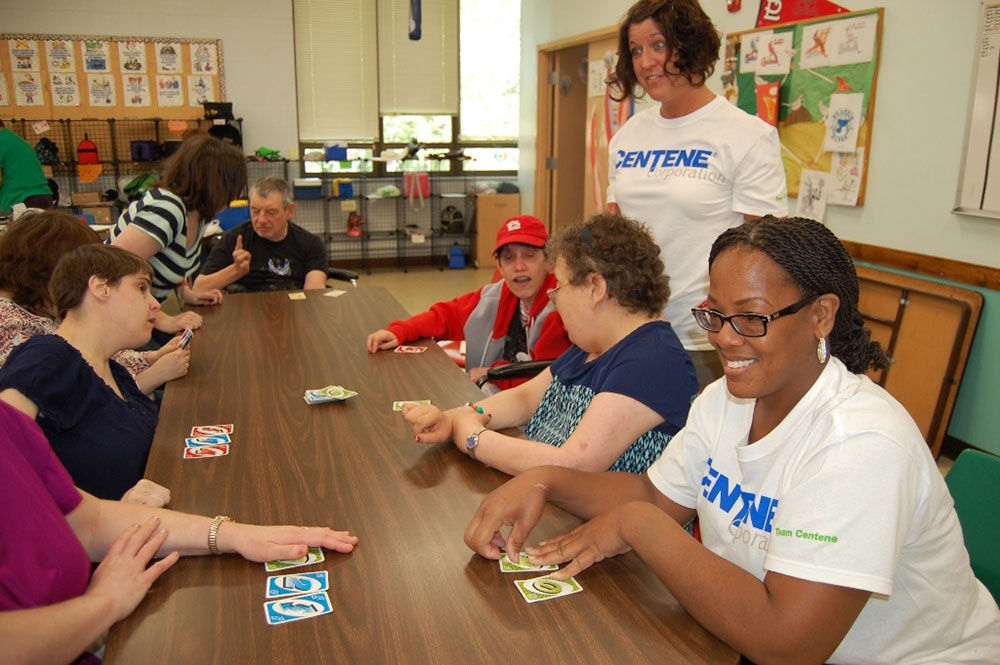 Centene employees work to ensure the nation's most vulnerable citizens receive high-quality healthcare. The passion and commitment of our employees is also reflected in the many hours they volunteer in the communities that we serve. Here, Centene employees spend the afternoon at the St. Louis Arc Centene Family Center, a center that provides services and programs for people with intellectual and developmental disabilities.
Centene Hosts Disability Advocate
Centene hosted an evening with internationally recognized disability rights leader Judith Heumann. Centene's Chief Diversity and Inclusion Officer, Wade Rakes, welcomed Heumann and invited guests from the disability community.
"It is our honor to welcome Judy to St. Louis and to Centene. Her work in the field of disability rights is monumental," Rakes said.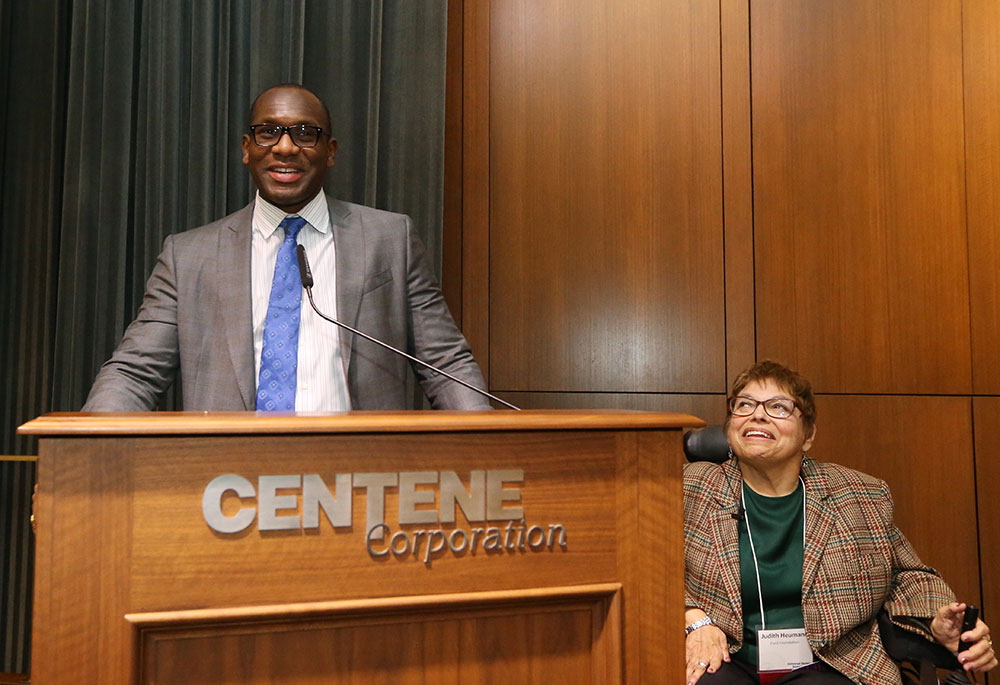 Judith Heumann has worked on the domestic and international fronts to advance human rights for people with disabilities for more than 45 years. Heumann is currently a Senior Fellow at the Ford Foundation.
National Employer Recognition
As a result of Centene's approach to the full inclusion of people with disabilities in our workplace, we were recently named one of the best places to work for people with disabilities by the Disability Equality Index.
The Disability Equality Index (DEI) is a joint initiative of the American Association of People with Disabilities (AAPD) and the US Business Leadership Network (USBLN). Developed by the DEI Advisory Committee, a diverse group of business leaders, policy experts, and disability advocates, the DEI is a national, transparent, annual benchmarking tool that offers businesses an opportunity to receive an objective score on their disability inclusion policies and practices.