Centene's success is a testament to the commitment and entrepreneurial spirit of our employees. Regardless of the role, the decisions they make have a big impact in the lives of the members we serve and their communities. Every individual is a leader at Centene.
Strength in Our Differences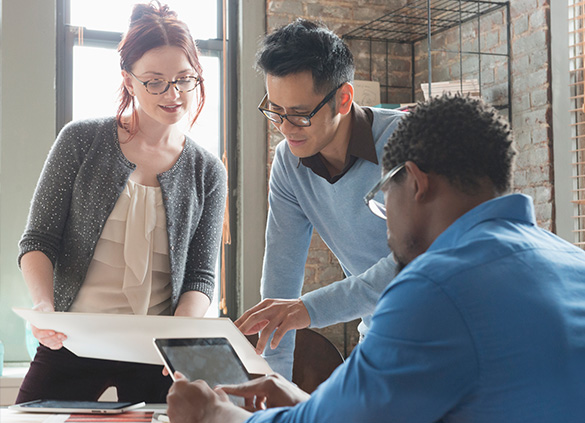 Centene is a corporate leader, recognized for our commitment to a diverse workforce and for establishing an inclusive culture.
We are proud to be part of the DiversityInc list of Top 50 Companies for diversity, equity and inclusion, and after earning a perfect Corporate Equality Index score of 100 percent, the Human Rights Campaign Foundation lists Centene as one of the Best Places to Work. Centene was included in Bloomberg's Gender-Equality Index (GEI), which lists companies recognized as global leaders in advancing women in the workplace.
Additionally, Centene Chairman, President, and CEO Michael Neidorff was one of the first to sign on to the CEO Action for Diversity & Inclusion Pledge.
Valuing Diversity
As conversations on race and social justice resonated across the U.S. throughout 2020, our commitment to diversity is as strong as ever.
Just weeks after the nation witnessed the death of George Floyd while in the custody of Minneapolis police, Centene leaders hosted a "Real Talk: Day of Dialogue" that started with a Fireside Chat where employees heard from Centene Chairman, President, and CEO Michael Neidorff, James Dallas, a member of the Centene Board of Directors and St. Louis Urban League President, Michael McMillan, and other leaders. As a follow up, we launched a company-wide series of "Courageous Conversations", smaller employee group discussions on racism and social justice. Additionally, over 5,000 supervisors and managers participated in our Unconscious Bias training delivered by our Diversity & Inclusion Office as part of our exclusive Centene University learning platform. We will continue to honor this commitment by nurturing a workplace that supports and empowers all employees to be heard, respected and appreciated.  
92%
More than 92% of Centene employees responded to the 2020 Shaping Centene Employee Engagement Survey.
88%
88% of employees reported strong engagement which surpasses the 75th percentile of Fortune 100 benchmark companies.
96%
Employees are strongly aligned with Centene's strategy, with 96% understanding our mission and 92% understanding our objectives.
Providing our members with high-quality, culturally sensitive healthcare is a priority at Centene. Therefore, the diverse experiences and voices of our employees are critical to the success of our programs and services.
Employee Health and Well-Being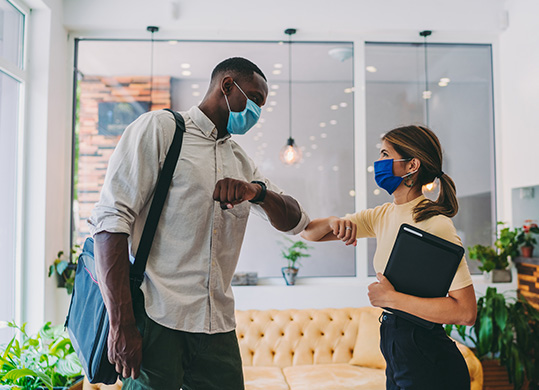 Centene is committed to the physical, mental, emotional and financial health of our employees. To aid employees through life events, Centene offers employees a variety of assistance, reimbursement, and discount programs. Centene's dedicated employee wellness program, Healthy Pathways, offers health risk assessments, individual coaching, and online programs tailored for stress reduction, nicotine cessation, and living an active lifestyle, among many others.
The health and safety of our employees is our uncompromising concern, and when COVID-19 presented an extraordinary threat to the health of Centene's workforce, we moved quickly to provide the vast majority of our employees with remote working capabilities. Centene has prioritized sharing information from trusted public health leaders, including the Centers for Disease Control and Prevention (CDC) and the World Health Organization (WHO). We are continually evaluating our offices and facilities to identify the best ways to employ safety measures going forward. Centene employees and people leaders came together to exchange best practices for caretaking during the pandemic, including hosting a family-centered fireside chat on Parenting, During the Pandemic.
In the face of the unprecedented health event that the pandemic presented, our employees never lost sight of our goal to deliver the best possible care for our members. Across the enterprise, our workforce adjusted to the "new normal." Centene introduced "Working From Here" – a destination for enhanced COVID-19 specific resources designed to help remote employees take care of their whole health, while upholding the continuity of care for those we serve.
Learn more about our commitment to Employee Health and Well-being.
Employee Training & Career Pathing
At Centene, we take the lead in challenging ourselves and the world around us to be better. The continuous growth and development of our people is a top business priority. We believe in the power of learning. Through Centene University employees can explore opportunities for career development, learning programs and self-directed learning.