The healthcare industry has complex and challenging industry standards. Centene Corporation and its subsidiaries strive to not only meet but exceed these standards to provide quality healthcare to each of its members. Centene is proud to be formally recognized for going above and beyond industry standards through certifications and accreditations by some of the nation's top healthcare organizations.
CORE Certification
Centene standardizes the information given to healthcare providers. The Committee on Operating Rules for Information Exchange (CORE) is an initiative by a nonprofit alliance of health plans, networks and trade associations to simplify healthcare administration. With CORE certification, Centene joins others in standardizing the information sent to providers, so they receive consistent, uniform information from each insurer. CORE certification helps providers offer the best possible care consistently to each member, which in turn helps members maintain better health. It also improves interactions between health insurers and providers, reduces costs and administrative hassles, meets HIPAA requirements, and increases accuracy and speed in paying claims. Centene has received the CAQH CORE® health plan certification seal and is exchanging electronic administrative data in compliance with the CORE rules. For more information about CORE, please visit www.caqh.org/CORE_overview.php or contact CAQH at (202) 861-6380.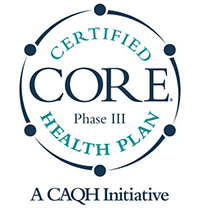 NCQA
The National Committee for Quality Assurance (NCQA) evaluates the quality of key processes and systems health plans provide their members. NCQA is a private, nonprofit organization working to improve healthcare quality through measurement, transparency and accountability. The accreditation process involves a team of NCQA-trained healthcare experts conducting an extensive review, which includes an on-site survey of each health plan being considered for accreditation, and annual reporting of performance measures. Centene's subsidiaries strive for this level of quality in all aspects of the business.
The following subsidiaries currently hold NCQA accreditation:
Absolute Total Care
Arkansas Health & Wellness
Buckeye Health Plan
Cenpatico Behavioral Health
Coordinated Care
Envolve PeopleCare
Envolve Pharmacy Solutions       
Envolve Vision Benefits
Health Net of Arizona
Health Net of California
Home State Health
IlliniCare Health

Louisiana Healthcare Connections
Magnolia Health
MHS
MHS Health Wisconsin
Nebraska Total Care
NH Healthy Families
Peach State Health Plan
SilverSummit Healthplan
Sunflower Health Plan
Sunshine Health
Superior HealthPlan
Trillium Community Health Plan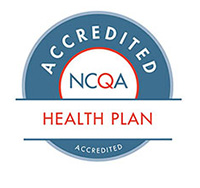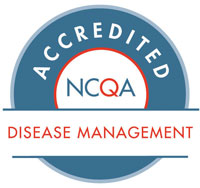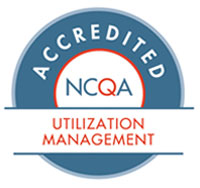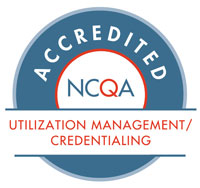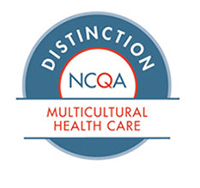 URAC
URAC, formerly known as the Utilization Review Accreditation Commission, is an accreditor of healthcare companies. An independent, nonprofit organization, URAC develops standards with the help of nationwide experts in healthcare, including providers, insurers, healthcare organizations and public interest groups. Many of Centene's specialty companies are URAC certified; the following subsidiaries currently hold URAC accreditation:
AcariaHealth
Cenpatico Integrated Care
Envolve Dental
Envolve PeopleCare
Envolve Pharmacy Solutions
Health Net Federal Services
Managed Health Network (MHN)
Our programs have garnered national recognition for innovation, comprehensiveness and improved outcomes
Start Smart for Your Baby® Program
MHPA Awards: Winner – Start Smart Texting Program
Case In Point Platinum Awards: Winner - Start Smart for Your Baby Women/Children Case Management
Case In Point Platinum Awards: Winner - Start Smart for Your Baby Women/Children Case Management
URAC/GKEN International Health Promotion Award: Winner - Start Smart
URAC Best Practice: Start Smart - Consumer Health Improvement category - Platinum Award
Women/Children Case Management Programs
Peach State Health Plan: Teen Education Awareness Movement (T.E.A.M.) Outreach Program
Disease Management/Population Health Programs
Envolve: Asthma Management Program
Care Coordination Specialty Program: Behavioral Health Case Management
Orca House Residential Treatment
Care Coordination Specialty Program: Women/Children Case Management Programs
Patient Care Settings: Acute Care Settings
Emergency Department Program
Payer-Based Programs: Care Management
My Route to Health Sickle Cell Program
Payer-Based Programs: Disease Management/Population Health
Managed Care Case Management
Buckeye Health Plan: Pregnancy Specialty Care Management Program
Home State Health: Emergency Department's Diversion Program
Nurse Call Center
Envolve: Nurse Call Center Program
Centene was among the top scorers in the Human Rights Campaign Corporate Equality Index for policies and practices regarding LGBTQ employees.
Centene has been recognized by the Disability Equality Index, sponsored by the United States Business Leadership Network (USBLN) and the American Association of People with Disabilities.
Centene Chairman and CEO Michael F. Neidorff was one of the first national CEOs to sign the CEO Action for Diversity & Inclusion Pledge.
Centene Ranks No. 61 in FORTUNE 500® Ranking
Centene ranked No. 61 on the 2018 FORTUNE 500® list of largest U.S. corporations by revenue, up from No. 66 in 2017. Since first entering the list in 2010, Centene has climbed 425 spots.
Centene Ranks No. 210 in FORTUNE Global 500® Ranking
Centene ranked No. 210 on the 2018 FORTUNE Global 500® list of the world's largest corporations by revenue. Centene first appeared on the list in 2016 at No. 470.
Centene Ranks No. 19 on FORTUNE® 2017 Change the World List
Centene ranked No. 19 on the FORTUNE® 2017 Change the World list. Companies are recognized for, and competitively ranked on, innovative strategies that positively impact the world.
Centene Ranks No. 27 on FORTUNE® 100 Fastest Growing Companies List
For the second year, Centene has been placed on the list of FORTUNE® 100 Fastest Growing Companies, ranked No. 27. The list is based on revenue growth, EPS growth rate and three-year annualized total returns ending June 30, 2017. 
Centene Ranks No. 43 on Forbes Global 2000 Growth Champion List
Centene ranked No. 43 on the 2018 Forbes Global 2000 Growth Champion list. The list ranks 250 companies around the globe by highest compound annual growth rate in revenues from 2014 through 2017. 
Centene Added to S&P 500
On March 29, 2016, Centene moved up to the Standard & Poor's 500 Index (S&P 500®), a stock market index from S&P Dow Jones Indices that is widely regarded as the best single gauge of large-cap U.S. equities, chosen for market size, liquidity and industry grouping, among other factors. Meant to reflect the risk-return characteristics of the large-cap universe, over $7.8 trillion is benchmarked to the index, with index assets making up approximately $2.2 trillion of this total. The index, which includes 500 leading companies and captures approximately 80 percent coverage of available market capitalization, is updated according to market changes and fluctuation.
Centene Selected for Barron's 400 Index
Centene Corporation was selected for the September 2014 edition of the Barron's 400 Index, a national rating of public companies issued biannually by the financial multimedia company. 
Centene Added to Russell 1000 Index
The Russell 1000 Index is the large-cap index of the top 1,000 U.S. common stocks, ranked by market capitalization. It incorporates respective variables to determine valuation (growth/value) or stability (defensive/dynamic) styles at each annual reconstitution period (May 31). The Russell Midcap Index includes the bottom 800 stocks in the Russell 1000 Index. The Russell Top 200 Index plus the Russell Midcap Index yields the Russell 1000 Index. Centene was added to this index in 2014.