The healthcare industry has complex and challenging industry standards. Centene Corporation and its subsidiaries strive to not only meet but exceed these standards to provide quality healthcare to each of its members. Centene is proud to be formally recognized for going above and beyond industry standards through certifications and accreditations by some of the nation's top healthcare organizations.
CORE Certification
Centene standardizes the information given to healthcare providers. The Committee on Operating Rules for Information Exchange (CORE) is an initiative by a nonprofit alliance of health plans, networks and trade associations to simplify healthcare administration. With CORE certification, Centene joins others in standardizing the information sent to providers, so they receive consistent, uniform information from each insurer. CORE certification helps providers offer the best possible care consistently to each member, which in turn helps members maintain better health. It also improves interactions between health insurers and providers, reduces costs and administrative hassles, meets HIPAA requirements, and increases accuracy and speed in paying claims. Centene has received the CAQH CORE® health plan certification seal and is exchanging electronic administrative data in compliance with the CORE rules. For more information about CORE, please visit CAQH.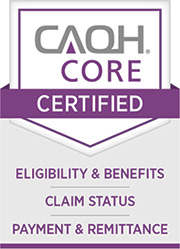 NCQA
The National Committee for Quality Assurance (NCQA) evaluates the quality of key processes and systems health plans provide their members. NCQA is a private, nonprofit organization working to improve healthcare quality through measurement, transparency and accountability. The accreditation process involves a team of NCQA-trained healthcare experts conducting an extensive review, which includes an on-site survey of each health plan being considered for accreditation, and annual reporting of performance measures. Centene's subsidiaries strive for this level of quality in all aspects of the business. 
Centene is proud to be recognized by the NCQA with the 2021 Innovation Award for Health Equity for our data-driven Health Equity Improvement Model for being a leading-edge strategy for improving health equity and healthcare quality through innovative and creative solutions. Centene's four-step model features a public health framework that uses a data-driven process to help identify barriers and design custom, community-driven initiatives for members and providers. The model was successfully implemented in multiple markets across the enterprise, resulting in reductions in Healthcare Effectiveness Data and Information Set (HEDIS) disparities.
URAC
URAC, formerly known as the Utilization Review Accreditation Commission, is an accreditor of healthcare companies. An independent, nonprofit organization, URAC develops standards with the help of nationwide experts in healthcare, including providers, insurers, healthcare organizations and public interest groups. Many of Centene's specialty companies are URAC certified.
The following subsidiaries currently hold URAC accreditation:
AcariaHealth
Health Net Federal Services
MeridianRX
Our programs have garnered national recognition for innovation, comprehensiveness and improved outcomes.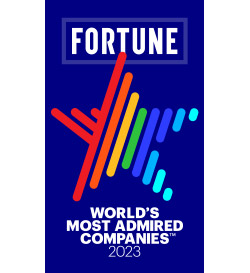 Centene has been named one of the Fortune 2023 World's Most Admired Companies® for the fifth consecutive year. Senior executives, directors, and analysts rate enterprises within their own industries and evaluate them on nine criteria, from investment value and quality of management and products, to social responsibly and ability to attract talent.
Centene ranks No. 25 on the Fortune 500® List (2023) of largest U.S. corporations by revenue. Centene has risen 461 spots since debuting on the list in 2010 at No. 486.
Centene has been named one of America's Most Innovative Companies (2023) by Fortune. Centene is one of 300 companies included on the inaugural list.
Centene ranks No. 13 on Fortune's "Best Workplaces in Health Care™" list for 2023, an increase in rank from 27 in 2022. This marks our second consecutive year on the list. Fortune partners with global people analytics firm Great Place to Work® to measure the differences in survey responses across demographic groups and roles within each organization to assess both the quality and consistency of the employee experience.
Centene has been named by Forbes as one of America's Best Large Employers for 2023. The rankings are based on companies that received the most recommendations by employees.
Centene has been named one of America's Greatest Workplaces in 2023 by Newsweek magazine, receiving a five-star rating among 1,000 U.S. companies on the inaugural list. Centene has also been named one of Newsweek's America's Greatest Workplaces for Diversity.
Centene ranks No. 259 on the 2023 Forbes Global 2000: World's Largest Public Companies list. Established in 2003, the list ranks the top 2,000 public companies in the world based on four metrics: sales, profit, assets and market value.
Centene ranks No. 60 on the Fortune Global 500® List for 2023. This marks Centene's eight year on the list, which ranks the top 500 companies worldwide based on revenue.
Centene has been named to the Fortune 2020 Change the World List. This designation marks the third time Centene has been named to the prestigious list that recognizes companies for innovative strategies that positively impact the world. Centene's 2020 inclusion noted COVID-19-related initiatives that helped disproportionately under-resourced members stay connected to high-quality healthcare as the global pandemic continued to evolve.
Centene ranks No. 14 on the Forbes Corporate Responders Ranking. The ranking assesses how well the 100 largest employers among U.S. public companies mobilized to meet the challenges of COVID-19.
Centene has been named a Global Finance Outstanding Crisis Leadership 2020 Honoree in the "Overall Excellence — Corporate" category. The program recognizes banks and companies that went above and beyond in responding to the global pandemic crisis — those who assisted their customers, protected their employees, and provided critical support to society at large.
---
From FORTUNE. © 2023 Fortune Media IP Limited. All rights reserved. Used under license. FORTUNE and The World's Most Admired Companies are registered trademark of Fortune Media IP Limited and are used under license. FORTUNE and Fortune Media IP Limited are not affiliated with, and do not endorse the product or services of, Centene Corporation.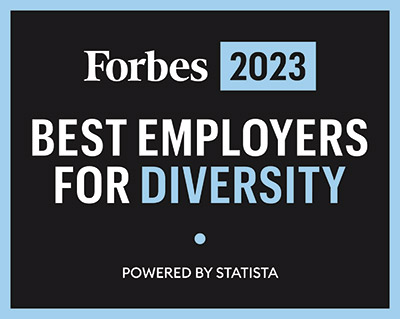 Centene has been named to the Forbes' list of America's Best Employers For Diversity 2023. For its sixth annual list, Forbes partnered with market research firm Statista to rank 500 companies based on age, gender, ethnicity, disability, and LGBTQ+ equality, as well as general diversity.
Centene is proud to be named a Top 50 Company for Diversity by DiversityInc for the fourth consecutive year in 2023. Centene ranked No. 37 on the respected list.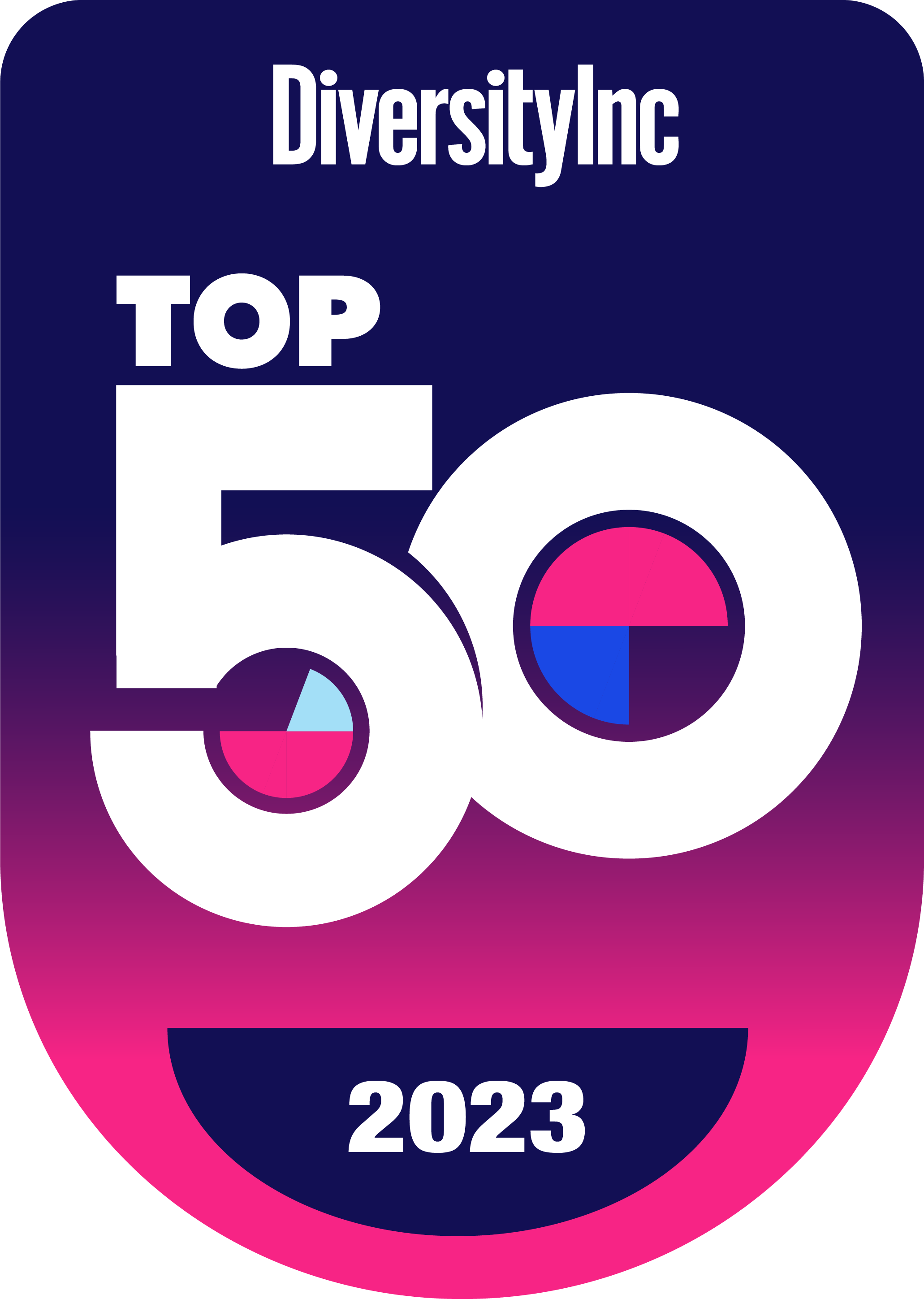 The assessment collects data across six key areas: leadership accountability, human capital diversity metrics, talent programs, workplace practices, supplier diversity and philanthropy.
Centene is proud to be named to Bloomberg's 2023 Gender-Equality Index (GEI) for the fourth time for our commitment to diversity, equity and inclusion in the workplace. The index gauges the performance of public companies dedicated to transparency in gender-data reporting. The list includes 484 companies from 45 countries and regions from around the world that are spotlighted for their efforts to ensure a more equal workplace. 
Centene was named a 2022 Best Place to Work for LGBTQ+ Equality by the Human Rights Campaign Foundation for the fifth consecutive year after earning a perfect score of 100 percent on their Corporate Equality Index (CEI). The CEI is a national benchmarking tool on corporate policies and practices pertinent to lesbian, gay, bisexual, transgender, and queer employees.
For the sixth consecutive year, Centene has earned a 100 percent score on the Disability Equality Index 2023 (DEI®) and has been recognized as a Best Place to Work for Disability Inclusion. The DEI is a joint initiative of the American Association of People with Disabilities (AAPD) and Disability:IN and is acknowledged today as the most robust disability inclusion assessment tool in business.
As part of Disability:IN's "Are You IN?" campaign, Centene CEO Sarah London signed the CEO Letter on Disability Inclusion, which is a call to action for CEOs, investors, companies, and business professionals to further advance inclusive practices for people with disabilities. 
Centene is proud to be named a 2022 Leading Disability Employer by the National Organization on Disability. This award recognizes companies that demonstrate exemplary employment practices for people with disabilities.
Centene is honored to be recognized as a 2023 Top Veteran-Friendly Company by U.S. Veterans Magazine for the fourth year in a row. In addition, we were named a Top Supplier Diversity Program for Veterans, which spotlights companies with proactive business programs that encourage the use of diverse businesses as company vendors.
Centene ranked No. 56 on the 2022 Military Times Best for Vets Employers list, an annual ranking of employers who provide recruitment, leadership programs, benefits, and other support efforts for veterans and their families.