The healthcare industry has complex and challenging industry standards. Centene Corporation and its subsidiaries strive to not only meet but exceed these standards to provide quality healthcare to each of its members. Centene is proud to be formally recognized for going above and beyond industry standards through certifications and accreditations by some of the nation's top healthcare organizations.
CORE Certification
Centene standardizes the information given to healthcare providers. The Committee on Operating Rules for Information Exchange (CORE) is an initiative by a nonprofit alliance of health plans, networks and trade associations to simplify healthcare administration. With CORE certification, Centene joins others in standardizing the information sent to providers, so they receive consistent, uniform information from each insurer. CORE certification helps providers offer the best possible care consistently to each member, which in turn helps members maintain better health. It also improves interactions between health insurers and providers, reduces costs and administrative hassles, meets HIPAA requirements, and increases accuracy and speed in paying claims. Centene has received the CAQH CORE® health plan certification seal and is exchanging electronic administrative data in compliance with the CORE rules. For more information about CORE, please contact CAQH or call (202) 861-6380.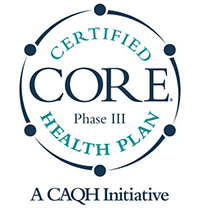 NCQA
The National Committee for Quality Assurance (NCQA) evaluates the quality of key processes and systems health plans provide their members. NCQA is a private, nonprofit organization working to improve healthcare quality through measurement, transparency and accountability. The accreditation process involves a team of NCQA-trained healthcare experts conducting an extensive review, which includes an on-site survey of each health plan being considered for accreditation, and annual reporting of performance measures. Centene's subsidiaries strive for this level of quality in all aspects of the business.
The following subsidiaries currently hold one or more than one NCQA accreditation:
(For more information on NCQA accreditations, visit NCQA report cards.)
Absolute Total Care
Arkansas Health & Wellness
Arizona Complete Health
Buckeye Health Plan
Coordinated Care
Envolve PeopleCare
Envolve Pharmacy Solutions       
Envolve Vision Benefits
Fidelis Care
Health Net of California
Home State Health
IlliniCare Health

Iowa Total Care
Louisiana Healthcare Connections
Magnolia Health
MHS
MHS Health Wisconsin
Nebraska Total Care
NH Healthy Families
Peach State Health Plan
SilverSummit Healthplan
Sunflower Health Plan
Sunshine Health Plan
Superior HealthPlan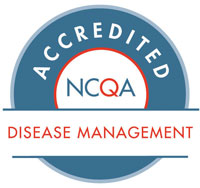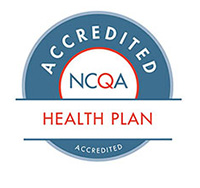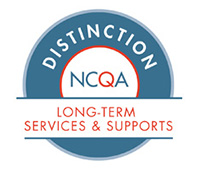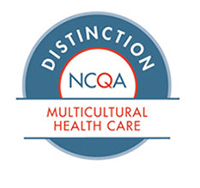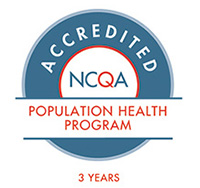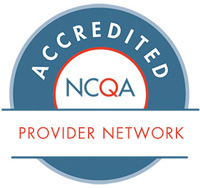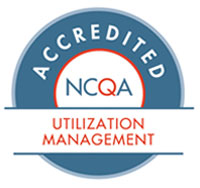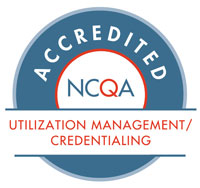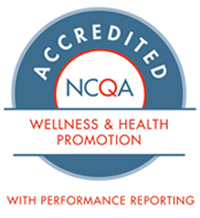 URAC
URAC, formerly known as the Utilization Review Accreditation Commission, is an accreditor of healthcare companies. An independent, nonprofit organization, URAC develops standards with the help of nationwide experts in healthcare, including providers, insurers, healthcare organizations and public interest groups. Many of Centene's specialty companies are URAC certified.
The following subsidiaries currently hold URAC accreditation:
AcariaHealth
Cenpatico Integrated Care
Envolve Dental
Envolve PeopleCare
Envolve Pharmacy Solutions
Health Net Federal Services
Managed Health Network (MHN)
Our programs have garnered national recognition for innovation, comprehensiveness and improved outcomes
MHPA Best Practice Award
My Route to Health Sickle Cell Program
Decision Plus Platinum Awards
OpiEnd -  Care Coordination Specialty Programs for Managed Care Payer Based Programs for Publicly Funded Plans
Home State Health: ED Super Utilizer Outreach:  Care Coordination - Emergency Room Department
enturion Healing, Empowerment, Resources (HER) Parenting Journal - Women's / Children's Case Management
Envolve - Vision Services to Hurricane Harvey Evacuees; Patient Engagement and Education
Buckeye Health Plan - Compassionate Connections - Home Health / Hospice / Palliative Care
Hermes Creative Award
Gold - HER (Healing Empowerment, Resources), My Family Journal (Health Literacy Series)
Gold - Hip Code 411 Drugs and You (Health Literacy Series)
Honorable Mention - Parenting, Heart Mind and Hand (Health Literacy Series)
Platinum - The Adventures of Boingg and Sprockette - Darbgy Boingg Learns that Every Face Has a Special Smile (Health Literacy Series)
National Health Information Award for our Measured Dose
Education Book that is part of OpiEnd
Centers for Medicare & Medicaid Services (CMS) Health Equity Award
CMS recognized Centene's Provider Access Initiative (PAI) in 2019. The award recognizes organizations that close gaps in healthcare quality and access.
Centene was listed as one of the Best Places to Work by the Human Rights Campaign Foundation after earning a perfect score of 100 percent on their Corporate Equality Index (CEI). The CEI is a national benchmarking tool on corporate policies and practices pertinent to lesbian, gay, bisexual, transgender and queer (LGBTQ) employees.
Centene has been recognized by the Disability Equality Index, sponsored by the United States Business Leadership Network (USBLN) and the American Association of People with Disabilities.
Centene Chairman and CEO Michael F. Neidorff was one of the first national CEOs to sign the CEO Action for Diversity & Inclusion Pledge.
Centene was included in Bloomberg's Gender-Equality Index (GEI), which lists companies recognized as global leaders in advancing women in the workplace.
Centene joins the 2020 DiversityInc list of Top 50 Companies for diversity, equity and inclusion based on an assessment of key areas of diversity and management, including talent pipeline, talent development, leadership accountability and supplier diversity.
Centene has been awarded the Employer Support of the Guard and Reserve (ESGR) Patriotic Employee Award for fostering a corporate culture that values military members and their families.
Centene has been selected one of FORTUNE World's Most Admired Companies® for the second consecutive year, including ranking No. 2 in the Insurance and Managed Care industry category. Senior executives, directors, and analysts rated enterprises within their own industries and evaluated them on nine criteria, from investment value and quality of management and products to social responsibly and ability to attract talent.
Centene Ranks No. 42 in FORTUNE 500® List
Centene ranked No. 42 on the 2020 FORTUNE 500® list of largest U.S. corporations by revenue, up from No. 51 in 2019. Since first entering the list in 2010, Centene has climbed 444 spots.
Centene Ranks No. 168 in FORTUNE Global 500® List
Centene ranks No. 168 on the 2019 FORTUNE Global 500® list of the world's largest corporations by revenue. Since first entering the list in 2016, Centene has risen 302 spots.
Centene Ranks No. 7 on FORTUNE® 2019 Change the World List
Centene ranked No. 7 on the FORTUNE® 2019 Change the World list. Companies are recognized for, and competitively ranked on, innovative strategies that positively impact the world.
Centene Ranks No. 43 on Forbes Global 2000 Growth Champion List
Centene ranked No. 43 on the 2018 Forbes Global 2000 Growth Champion list. The list ranks 250 companies around the globe by highest compound annual growth rate in revenues from 2014 through 2017. 
---
From FORTUNE, ©2019, ©2020 FORTUNE Media IP Limited. All rights reserved. Used under license. FORTUNE and FORTUNE World's Most Admired Companies and Change the World are registered trademarks of FORTUNE Media IP Limited and are used under license. FORTUNE is not affiliated with, and does not endorse the products or services of, Centene Corporation.