Today we offer a comprehensive portfolio of innovative health solutions to 28 million members across all 50 states that help members get and stay healthy. At the intersection of Centene's growth and our impact on communities exists our core beliefs and values. Center to those values is our commitment to remove barriers to health and invest in sustainable local partnerships. In adherence to that commitment, Centene launched a range of initiatives and programs that address specific community challenges through collaborations with government, healthcare and community partners.
Centene's ESG Materiality Assessment Process
In early 2020, we completed a materiality* assessment to prioritize Centene's Environmental, Social, Health and Governance topics (ESHG), taking care to align our approach with Centene's business strategy and long-term planning. The assessment was conducted based on the principle of double materiality as we considered impacts to our business outcomes as well as the importance of issues to our stakeholders and the impacts of our business activities on society, health outcomes and the environment. Our ESHG Strategic Framework expresses Centene's commitments to Advancing Environmental Resilience, Serving Our Communities, Powering Better Health and Living Our Values while identifying 16 key business areas essential to our success.
Industry and Peer-
Group Analysis

Executive Interviews Including Consideration of External Stakeholder Needs and Expectations

Topic Prioritization and Alignment of ESHG Strategic Framework with Centene's Long-range Planning

Review and Approval by Executive Management and Board of Directors
*The use of the term "materiality" should not be construed as a statement by Centene that the item is material for purposes of U.S. securities laws.
Build resilience to environment-related health risks and support earth-friendly initiatives for a livable future.
Enhance the lives of the communities we serve and the people who make our business successful.
Provide high-quality, affordable, and accessible healthcare that helps people live healthier lives.
 
As a leader in government-sponsored healthcare, Centene is in a unique position to address the environmental, social, and health barriers that impact our most vulnerable populations.
- Sarah London, CEO, Centene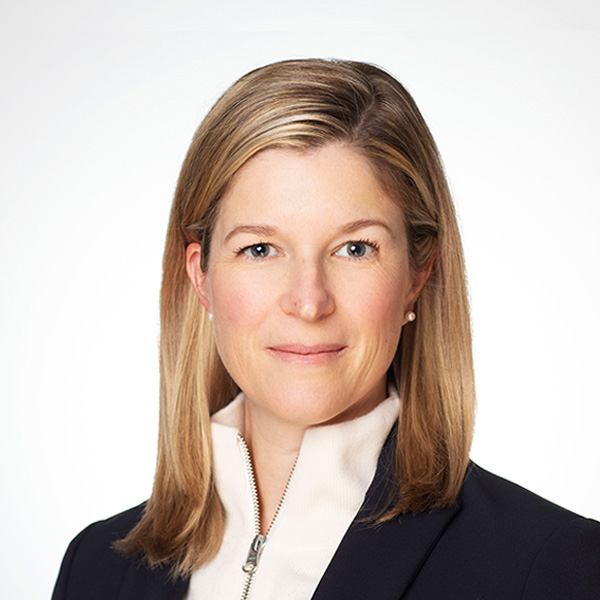 Environmental, Social, Health and Governance Oversight
Board Oversight
The Governance Committee oversees the management of risks related to issues of environmental and social importance and makes recommendations to the Board regarding our company's position on key issues relating to environmental and social responsibility. The committee is chaired by Jessica Blume, with Wayne DeVeydt, Lori Robinson and Theodore Samuels serving as committee members. The Audit and Compliance Committee oversees the company's ESG financial reporting disclosures and related controls and procedures.
ESHG Team
The company's Enterprise Risk Management (ERM) function is responsible for maintaining Centene's ESHG Strategic Framework. Designated members of the ERM team have primary responsibilities for ESHG activities including identifying and monitoring environmental and climate-related risks, obtaining and reporting metrics related to environmental, social, health, and governance matters, and facilitating internal and external communications, including learnings.  
ESHG Champions
The ESHG team maintains relationships with leaders from key business units, which enables information to be shared across the organization. This set of leaders is responsible for advancing our ESHG strategy across the enterprise and recommending enhancements to Centene's ESHG capabilities. 
Enterprise Risk Committee
The Enterprise Risk Committee (ERC) is a cross-functional governance group chaired by the Chief Risk, Ethics & Compliance Officer and composed of members of the executive leadership team. The ERC assists the Board in its oversight responsibilities for risk management and oversees the process used to identify, assess, respond to and report on risk issues, including climate-related and environmental issues.
A Global Vision
As an active partner with the World Economic Forum and the United Nations, we recognize that participation in global initiatives is critical to our business goals and objectives. In 2020, Centene became a founding signatory to the Ethical Principles in Health Care (EPiHC), a collaborative effort between the International Finance Corporation and the World Bank to develop a set of principles to promote ethical conduct and to support ethical standards for healthcare delivery.

United Nations Sustainable Development Goals
 



In 2016, the United Nations presented a set of Sustainability Development Goals (SDGs) that exemplify a shared global vision to transform the world by ending poverty, rescuing the planet, and establishing peace and prosperity, now and into the future. We believe we can most meaningfully contribute to 10 of the SDGs, which closely align with Centene's purpose and serve as a cornerstone of our ESHG strategic framework.
Please see our 2022 Report to the Community (page 51) for further information on how Centene is contributing toward these goals.