National Urban League
The guiding principle of the National Urban League is to empower communities and change lives. As a national and community partner, the National Urban League has worked with Centene to advance its corporate purpose to transform the health of the community, one person at a time. 
The Community Empowerment Center opened during the 2017 National Urban League Conference in July and is currently home to the Save Our Sons workforce and jobs training program.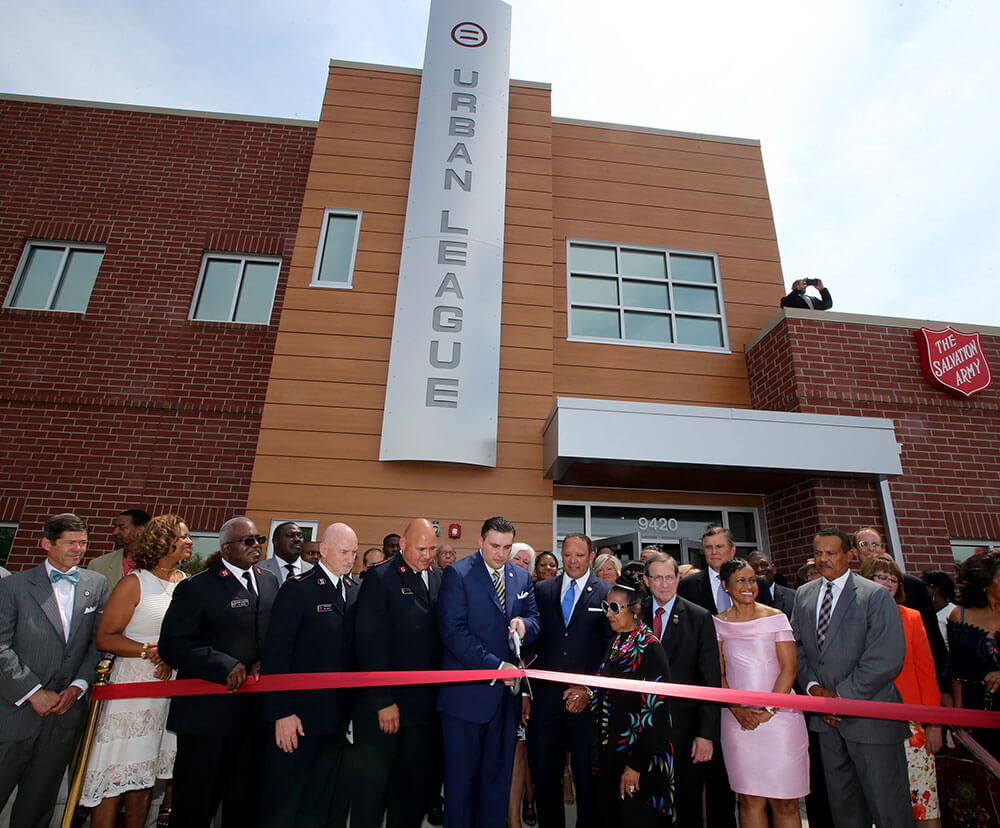 The grand opening of the Community Empowerment Center in Ferguson, Missouri.
Strong Youth Strong Communities

As the official Youth Wellness Partner of the Pro Football Hall of Fame, Centene, its health plans, and its health solutions subsidiary Envolve Health have partnered with the Hall of Fame to launch a nationwide awareness campaign designed to help kids ages 13–18 identify tools and strategies that they can use to address many of the issues they face today.
The Strong Youth Strong Communities (SYSC) initiative focuses on investing in today's youth as a way to impact current and future communities. The program brings teenagers together to learn lessons on life skills and leadership that help to unlock their potential. The Pro Football Hall of Famers who support SYSC work with the youngsters to promote active thinking and sound judgment and to enable them to connect with positive role models, leaders and mentors who live in their communities.
Unlocking Potential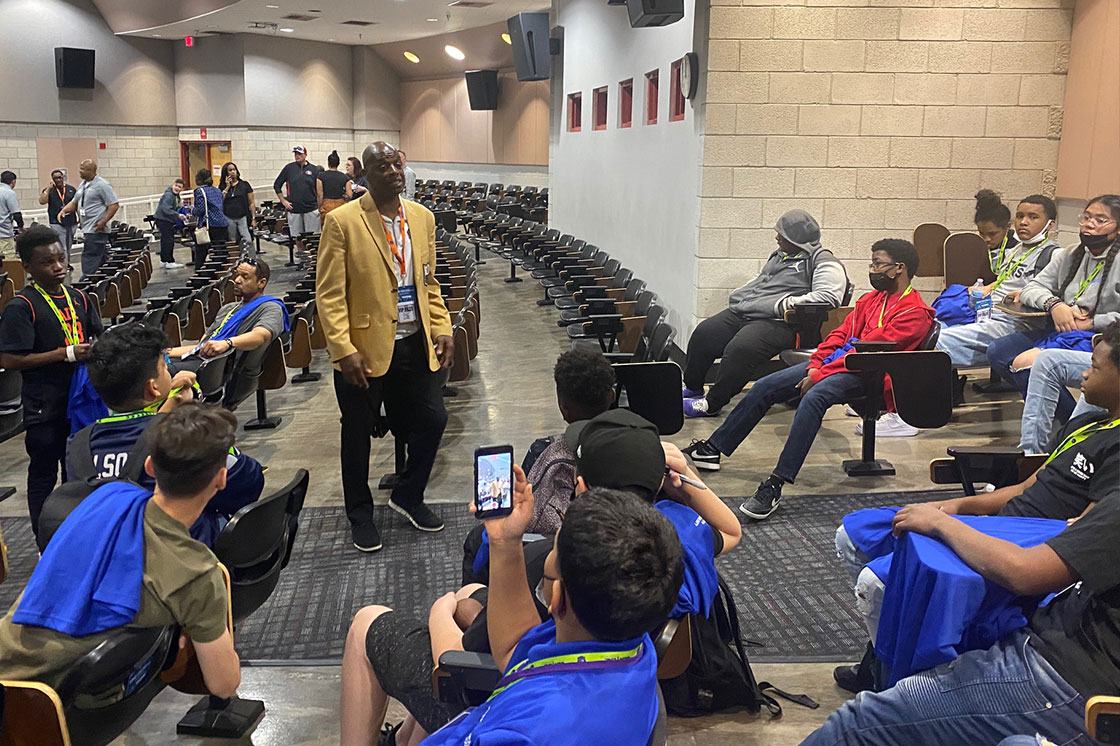 The Pro Football Hall of Famers, like Aeneas Williams and Darrell Williams, who support SYSC, use role-playing exercises to interact with students the SYSC Summits. Each lesson works to promote active thinking and sound judgment that kids can use in their daily lives. In addition to Summits, Strong Youth Strong Communities offers young people digital resources via web and mobile applications.
To date, SYSC Summits have been held in 24 cities, reaching nearly 8,500 kids across 16 states. Each time, Centene has teamed up with local partners that engage local leaders and mentors from the community to work with teens. With the onset of the pandemic, SYSC pivoted to virtual events in 2020. Two statewide digital events reached nearly 40,000 viewers with participation from each state's governor, local youth organizations, and other community leaders and stakeholders.
In April 2022, the Pro Football Hall of Fame and SilverSummit Healthplan, in partnership with Clark County School District (CCSD), Communities in Schools of Western Nevada (CIS) and other local convening community partners, held SYSC Summits in Reno and Las Vegas. Hall of Famers Darrell Green, Anthony Munoz, and Aeneas Williams, and former UNC Women's Basketball player Iman McFarland, engaged a total of approximately 430 students, ages 13-18, at the summits.
No One Eats Alone
Supporting children through strong community-based programs is important to Centene and its subsidiaries. Through these efforts, we are able to make a positive difference in the lives of children across the nation.
Centene with its health plans partners with Beyond Differences™, a national program that inspires middle-school students to end social isolation. A series of No One Eats Alone® (NOEA) Day events are hosted in February in schools across the country to support this national program by participating in a shared curriculum to teach students how to combat isolation and promote ways of how to be kind to their peers. 
"The last two years have been beyond challenging for students, particularly when it comes to their own mental health and well-being. No One Eats Alone is truly an exceptional Social-Emotional Learning (SEL) curriculum because our high school Teen Board has helped shape it, ensuring that it will resonate with middle schoolers. It contains all the activities they need to reconnect with classmates and create belonging for everyone," said Laura Talmus, co-founder and executive director of Beyond Differences.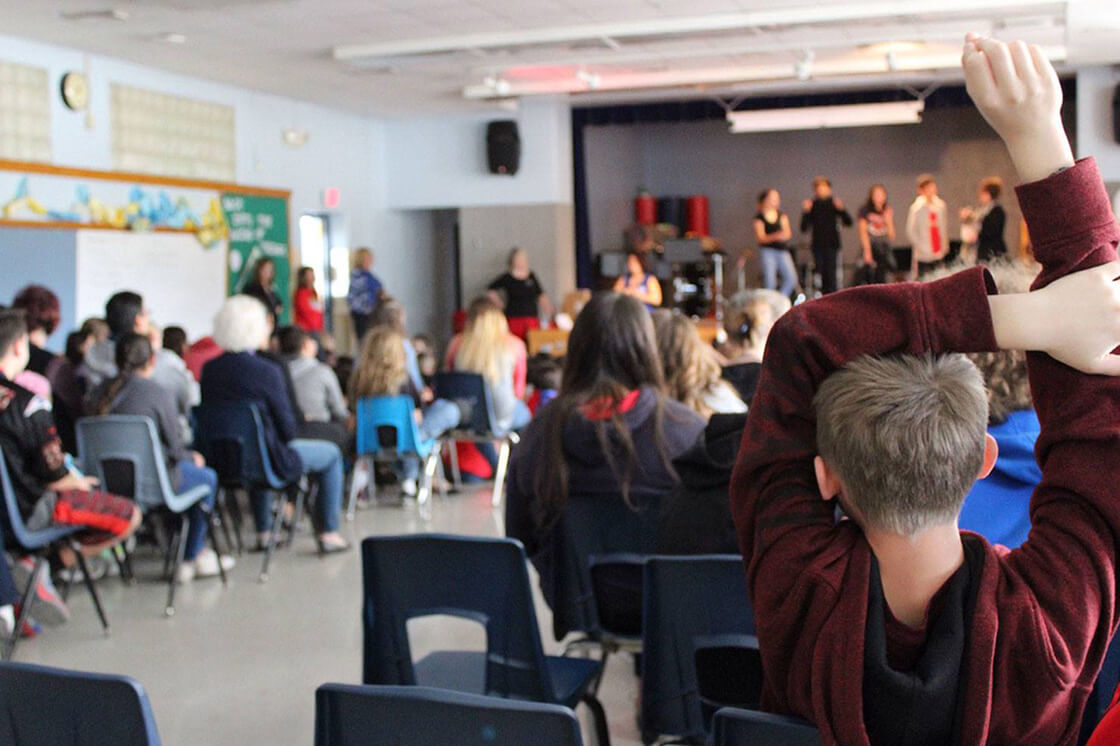 Ending Social Isolation
Each year, the initiative reaches more than 1 million students in all 50 states. Mental health is especially important now as students experience the growing stressors due to the COVID-19 pandemic and its social isolation effects. Students have shown that when they are given the tools, they will stand up for others as empathetic and caring activists, not passive bystanders.
Many of Centene's health plans participated by hosting in-person or online events promoting awareness and driving change with schools in Indiana, Kentucky, Ohio, Texas, Florida, and other states. Following Centene's local approach, each school put their own spin on the event.