At Centene, we are invested in being proactive leaders. For more than three decades, Centene has embraced evidence-based initiatives, state-of-the-art technology and strong community partnerships to build innovative programs that help members live healthier lives.
Centene has always emphasized innovation and a technology strategy that prioritizes our members' healthcare needs. By putting people at the center of all we do, we are able to use our information technology systems to provide insight into the behaviors of our members and providers and the challenges they face.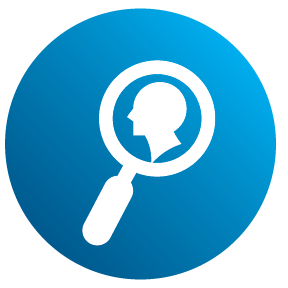 Focus on the Individual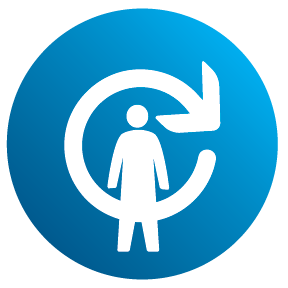 Whole Health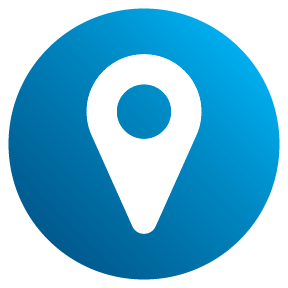 Active Local Involvement
Innovation in a Rapidly Changing World
Centene's proactive leadership is fueled by its innovative spirit. Whether developing new ideas or continuously improving core systems and processes, we are constantly seeking solutions for the challenges faced in healthcare today – from more effective clinical intervention methods to better consumer experiences for our members and providers.
Our experience, organizational scale and local approach allow for fast experimentation and pilot programs that are tailored to state-specific needs. Meanwhile, Centene's Innovation Labs organization sits apart from the day-to-day operations of our core business and is fully dedicated to rapidly developing and testing concepts to exceed expectations in an ever-changing world.
Technology to Better Serve Individuals
A unified view of our members' medical, social and functional needs is an integral component of our approach to person-centered care. We use our proprietary enterprise platform, Centelligence™, to integrate data from multiple sources and access actionable population and member-level information.
Information alone is not enough, however. Having a positive effect on people's health requires a deeper understanding – through advanced analytics – and carefully coordinated efforts. Central to Centene's clinical management programs is TruCare, a member-centric health management platform for care collaboration. TruCare integrates data from case management, behavioral health, disease management and utilization management processes so our staff can look at the whole health of the individuals we serve. Our integrated approach allows us to connect traditionally fragmented services while linking members to medical and nonmedical community resources.
A Full Spectrum of Health Solutions
The combined capabilities of our Envolve family of companies and our Health Care Enterprise companies support our commitment to transforming the health of the communities we serve, one person at a time.
Envolve leverages our collective expertise in vision, dental, MSO services, and more to provide a wide range of integrated and comprehensive healthcare solutions.
Our Health Care Enterprise companies also continue to demonstrate value by focusing on solutions for a myriad of distinct healthcare challenges. Such solutions include improving adherence to Hepatitis C medications, providing rapid crisis response services to members with behavioral health needs and intellectual and developmental disabilities, reducing preventable hospital readmissions, and improving integrated case management.
From Science to Strategies:
The Centene Center for Health TransformationTM
The Centene Center for Health Transformation is a community-industry-academic healthcare partnership that advances life-centric health solutions to improve lives so that communities can thrive. Our unique research collaboration includes the Brown School at Washington University in St. Louis, the Center for Advanced Hindsight at Duke University, and Centene Corporation. We leverage the industry insights of Centene Corporation, along with the academic research and evaluation expertise of the Brown School and Duke University to design, implement and evaluate behavior-based innovations that facilitate healthier living. Findings from our health research improve the effectiveness of healthcare delivery, influence positive health outcomes and decrease healthcare costs, especially for the nation's most vulnerable populations.