In 1984, when Elizabeth "Betty" Brinn founded a single Medicaid plan in Milwaukee, women owned just 10 percent of U.S. businesses. That fact didn't discourage her; she wanted to help people who were falling through the cracks of the healthcare system. For Brinn, the challenge also presented a way to provide employment opportunities for women returning to the workplace. 
We are singularly focused on our purpose: transforming the health of the community, one person at a time. In order to deliver culturally-sensitive healthcare to our members, we depend on the diverse ideas, experiences, and cultures that our employees, located around the globe, bring to the workplace.
Centene has grown into the largest Medicaid managed care organization in the country and the nation's number one insurer on the Health Insurance Marketplace. 
We continually look for ways to expand our diverse and talented workforce. Women represent 77 percent of our employees, with 66 percent in supervisory positions and 56 percent at the director level and above. 48 percent of our total workforce identify as people of color, including 36 percent at levels of supervisor and above.
Our Commitment to Diversity, Equity, and Inclusion
IDENTIFY AS HAVING A DISABILITY
SUPERVISOR+ POSITIONS HELD BY WOMEN
SUPERVISOR+ POSITIONS HELD BY PEOPLE OF COLOR
IDENTIFY AS WOMEN OR PEOPLE OF COLOR ON CENTENE'S BOARD OF DIRECTORS
EMPLOYEE INCLUSION GROUP PARTICIPATION
Information as of Dec. 31, 2022. Workforce data includes all full-time and part-time U.S. employees (including non-integrated companies). Self-ID data on veterans, individuals with disabilities and LGBTQIA+ identities includes U.S. integrated companies only. Our total Full-Time Equivalent (FTE) count (including international and U.S. non-integrated companies) is approximately 74,300.
DEI is in our DNA. Being a part of Centene means being part of a connected community, where our differences make us stronger, healthier, and better together.
- Erika McConduit, Chief Diversity, Equity & Inclusion Officer, Centene
At Centene, diversity, equity, and inclusion are an intrinsic part of who we are. We embrace and respect the range of experiences and viewpoints that our employees bring to work every day. Our diverse and inclusive workforce is a vital part of how we serve our members and communities.
- Sarah London, CEO, Centene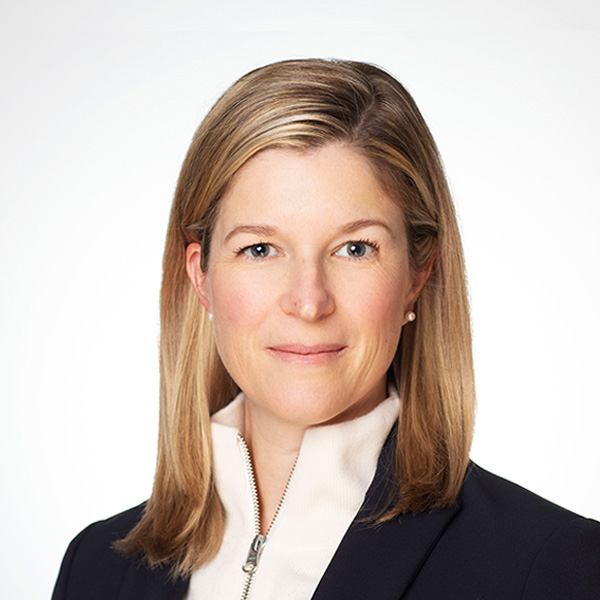 Centene employees came together for the impactful 2023 DEI & Health Equity Summit. Centene leaders and guest speakers discussed crucial topics shaping our company and opportunities to strengthen our inclusive culture and improve health outcomes for our members.
Valuing Diversity
We continue to commit to DEI in every aspect of our business by fostering a community of learning, understanding and growth, and supporting a culture that values everyone.
Promoting Culture of Allyship
We advance meaningful discussions through facilitator-led events that address Centene's commitment to authentic allyship. These events promote dialogue around topics related to the spectrum of diversity within our workforce and the lived experiences of our employees and communities. Centene hosts a series of panel discussions focusing on societal and organizational culture topics covering health equity and access, mental health and how racism impacts the health of the communities we serve.
Employee Inclusion Groups
Our voluntary, employee-led Employee Inclusion Groups provide professional and leadership development opportunities for women, military veterans, individuals with disabilities, LGBTQIA+ and multicultural employees. There are over 15,000 participants across all five EIGs, representing a key driver of our inclusive workforce culture.
Annual DEI Summit
Centene's Annual DEI Summit covers an array of topics related to diversity, equity, inclusion and health equity. The summit offers attendees important resources to further their strategic engagement with advancing a diverse, inclusive and equitable workplace and workforce that remains committed to ensuring access to high-quality, culturally competent healthcare.
Observance of History and Heritage Months
Centene employees have opportunities throughout the year to become involved and educate themselves during the History and Heritage Month observances, such as Black History Month, Women's History Month, AAPI Heritage Month, National Disability Employment Awareness Month and others. These observances are recognized and celebrated through programs within Centene's Employee Inclusion Groups, enterprise-wide communications and resource guides.
Unconscious Bias Training
Centene offers training through various virtual sessions and instructor-led courses where team members engage one another in purposeful discourse to further their competency development. Such training includes courses to unpack the meaning of unconscious biases, and review what stands in our way as we look to recognize and mitigate such biases.
Supplier Diversity
We are expanding supplier diversity through diverse vendors and contractors to enhance our local economic impact. With a goal of spending $1 billion annually by 2026, we aim to become more invested in the diverse communities we serve.
Our Approach to Diversity, Equity & Inclusion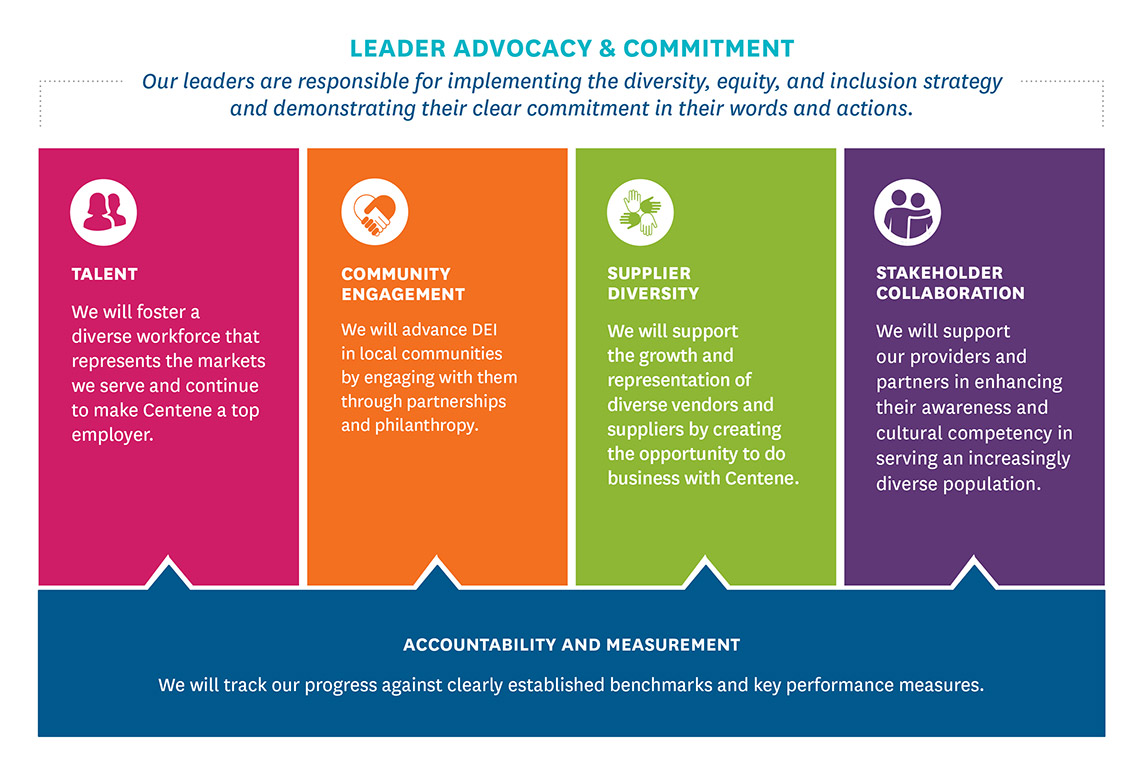 National Employer Recognition
We take pride in our teams' consistent recognition for elevating diversity, equity and inclusion across our organization, culture and communities.
For the fourth consecutive year, Centene has been named a DiversityInc Top 50 Company for Diversity. We've also been recognized on the Forbes Best Employers for Diversity 2023 list and Newsweek's America's Best Workplaces for Women. Our commitment to gender equity has been acknowledged through our inclusion in the 2023 Bloomberg Gender-Equality Index and Newsweek's America's Greatest Workplaces for Diversity 2023.