ASSOCIATION OF CLINICIANS FOR UNDERSERVED POPULATIONS
BEYOND DIFFERENCES
BIG BROTHERS BIG SISTERS OF AMERICA
BOYS AND GIRLS CLUB
CHICAGO PUBLIC LIBRARY FOUNDATION
FIRST CHOICE COMMUNITY
HEALTHCARE, INC.
FRIENDS OF THE POOR
HEALTHWORKS! KIDS' MUSEUM
HEARTLAND FOR CHILDREN
HISPANIC COUNSELING CENTER
KIPP FOUNDATION
NATIONAL DANCE INSTITUTE OF
NEW MEXICO
NATIONAL MINORITY QUALITY FORUM
PROJECT LINK
RANKEN JORDAN PEDIATRIC
BRIDGE HOSPITAL
PRO FOOTBALL HALL OF FAME
TRAGEDY ASSISTANCE PROGRAM
FOR SURVIVORS
WOMEN'S EMPOWERMENT
YWCA USA
Partnership with Feeding America
We value partnerships that align with Centene's commitment to removing barriers to health. In collaboration with Feeding America®, we have developed a number of initiatives designed to identify the most effective ways to help people in at-risk communities access nutritious meals:
Collaboration on national policies that improve food insecurity.

Development of medically tailored food boxes.

Employee volunteer opportunities at local food banks.
For people already struggling to access nutritious food, the COVID-19 pandemic caused additional hardships. The pandemic has resulted in an increased number of families and individuals turning to local food banks for assistance. During this unprecedented time, Centene and our employees worked with Feeding America® to help feed our neighbors.
80,000
Meals secured and delivered through Centene employee donations collected for a virtual Feeding America® food drive. 
Centene has committed to providing one million meals to families across the U.S., every month, for 12 months.
260
In-person volunteer hours logged at local food banks at the height of the quarantine when assistance was needed in the spring and summer of 2020.
150k
Provided families with 150,000 bilingual health-focused toolkits and books.
10
Opened Comfy-Cozy safe spaces and early childhood centers in 10 U.S. cities.
15k
Hosted ¡Vive tu vida! Get Up! Get Moving! events in seven cities across the nation, reaching 15,000 participants.
Backpack Heroes (New York)
Since 2016, Fidelis Care has been at the forefront of combating weekend childhood hunger in New York State's Capital Region through a unique program called Backpack Heroes, developed in partnership with CBS-affiliate WRGB-6 and the Regional Food Bank of Northeastern New York.

Over the past four years, Backpack Heroes  has shone a spotlight—through human-interest stories and special news segments—on the troubling problem faced by hundreds of local students who don't have enough food to eat on the weekends, when they are not in school. Over the past four years, Backpack Heroes  has helped to raise more than $215,000 for the Food Bank, which in turn, has provided nutritious and easy-to-prepare food for nearly 1,200 students from 35 schools throughout the Albany region to date. "We are deeply grateful for our good friends at Fidelis Care," said Regional Food Bank Executive Director Mark Quandt. "They have fully embraced the mission of the Food Bank and our Backpack Program, and are helping improve the health and well-being of hundreds of our most vulnerable children."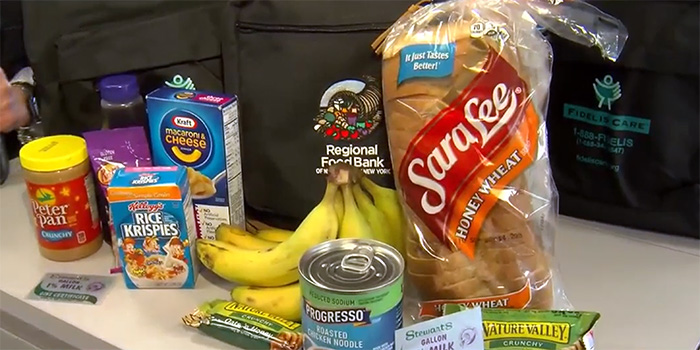 Feed the Hungry (Ohio)
In Ohio, 1.6 million people struggle with hunger, including 510,030 children, according to Feeding America. That is one in seven people, including one in five children. Community groups across Ohio that help meet this need are supported by this annual donation from Buckeye Health Plan.

Buckeye's operation Feed the Hungry began on a small scale in 2010, with several members of the Buckeye team delivering food to five community agencies in Akron the week before Christmas. Over the past nine years, Buckeye has given 15,337 turkeys (or 181,994 pounds of turkey) to Ohio families through 760 statewide, community-based organizations. In 2019, 11 cities hosted giveaways, including Akron, Canton, Cincinnati, Cleveland, Columbus, Dayton, Lorain, Middletown, Springfield, Toledo and Youngstown.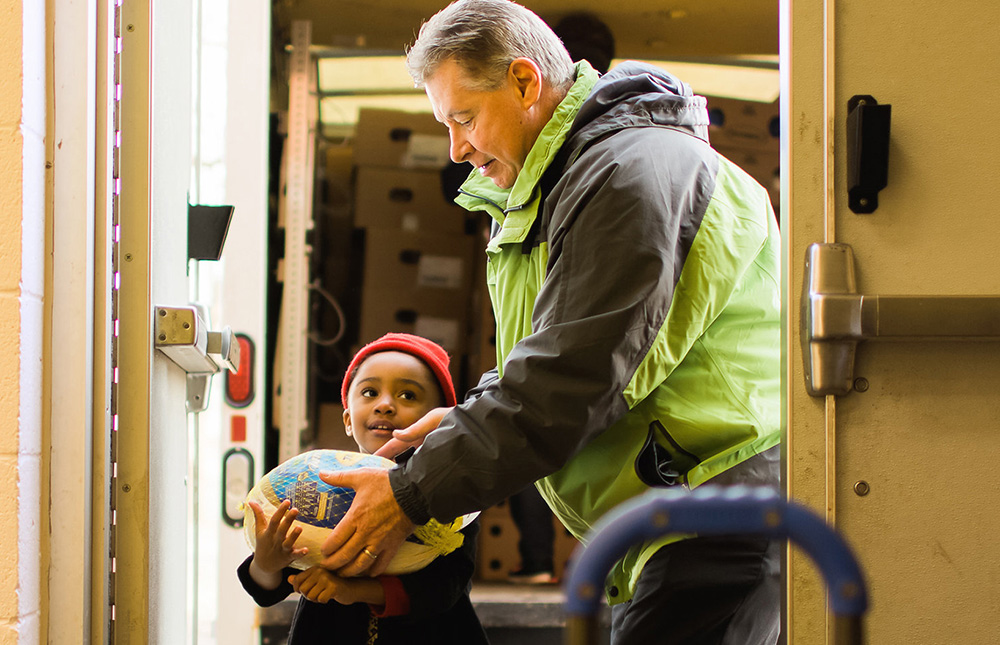 Partnership with PROSPERA (Texas)
Superior Health Plan, the largest managed care organization in Texas, has partnered with PROSPERA, a nonprofit housing community service that offers safe, high-quality, affordable housing to Texas families, to transform the health and well-being of families in the Lone Star State.

By linking a wide range of support services, the two organizations are removing barriers to quality health care and nutritious foods. Across 12 PROSPERA properties, residents are making fewer visits to hospital emergency rooms, while experiencing an increase in preventive care. Medical staff with the UT Health San Antonio School of Nursing's Mobile Health Unit provide primary care services and clinical screenings for PROSPERA residents, while Superior Health has an on-site service coordinator who works with PROSPERA service managers to address the unique needs of residents. The San Antonio Food Bank's Mobile Mercado regularly visits the residents, providing fresh fruits and vegetables to residents.
Together for Health/Juntos por la Salud (Arizona)
A collaboration between Arizona Complete Health and the University of Arizona's College of Public Health launched Together for Health/Juntos por la Salud, a mobile health unit that provides health services to underserved communities in Phoenix and Tucson. Patients can access high-quality healthcare screenings and examinations at no cost.  In 2019, over 1,600 health screens occurred in these communities, including 400 diabetes screenings.
In addition to primary care services, the mobile health program provides mammogram screenings for insured and uninsured women in rural and urban communities across Arizona, and skin cancer screenings for field farm workers in the community of Yuma, Arizona.  Flu shots are given at various health clinics, including family health fair events at Title 1 schools in Phoenix.
Free Vision Screenings (Florida)
Sunshine Health in Florida teamed up with Centene's Envolve Vision Van to provide free, accessible eye care to resident of five communities. As a result, vision screenings were provided for more than 500 people.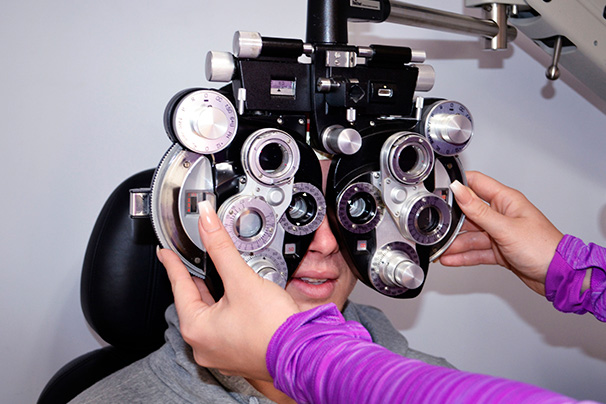 Free vision screenings were hosted in Jacksonville, Coca Beach, Miami, Margate, and Tampa.  If the screening identified the need for corrective eyewear, Sunshine Health provided glasses or reading glasses free of charge. Nearly 400 pairs of prescription eyeglasses and almost 100 pairs of reading glasses were provided.  By bringing the mobile vision van to their communities, individuals and families with limited access to transportation were able to access eye exams that helped to maintain or correct their vision.  It was a life-changing impact on those who need eye care.
Fighting Social Isolation (Georgia)
Peach State Health Plan hosted assemblies in honor of National No One Eats Alone (NOEA) Day at five Georgia schools in February 2019. Launched in collaboration with Beyond Differences, the nonprofit that created the initiative, NOEA helps students learn about social isolation and the negative impact that it can have on students' health and academic performance.  Participating middle-school students are encouraged to demonstrate inclusion by interacting and sitting with students at lunch who they don't know.

Social isolation is a preventable public-health issue affecting millions of students and has been identified as a precursor to bullying, self-harm and community violence. Students have shown that given the tools, they will stand up for others as empathetic and caring activists, not passive bystanders.