From our corporate offices, to our state-based health plans, Centene builds local teams from within the communities we serve, and our engagement with these communities has been a critical element of our business model for nearly four decades.
Strategic Partnerships for Better Health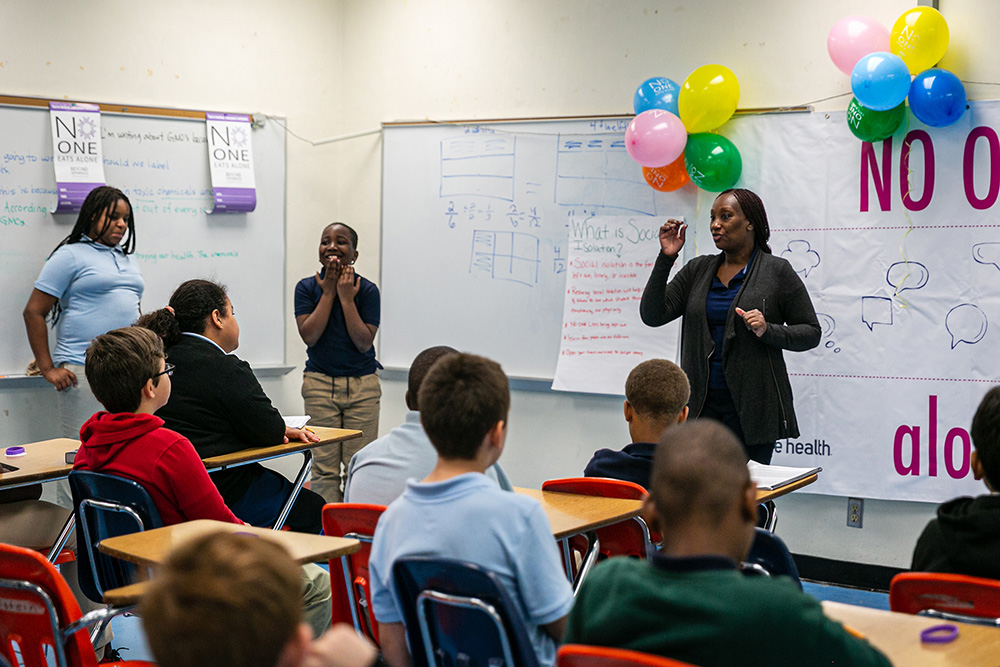 We value partnerships that align with Centene's commitment to removing barriers to whole health.
In 2021, social isolation gained additional significance in the wake of the COVID-19 pandemic, as many students participated in remote learning and had limited opportunities for social interaction. Social isolation affects millions of elementary and middle school students and has been identified as a precursor to bullying, self-harm, and community violence. Mental well-being is especially important now as youth continue to experience stressors from the COVID-19 pandemic.
Centene is a driving partner in solving the problem of social isolation in schools through No One Eats Alone® Day, a national campaign created by the organization Beyond Differences™, to raise awareness about adolescent social isolation as a preventable public health crisis. Made possible by the Centene Foundation, No One Eats Alone Day is a student-led event that stresses positive prevention tactics and is targeted at 5th-to-8th-grade students. 
Since 2018, our health plans across the country have helped raise awareness by hosting virtual and in-person events to encourage inclusion and teach children how to combat isolation.

In 2022, the No One Eats Alone Day campaign reached more than 1 million students.

2,027 unique schools signed up to participate representing all 50 states.

States with most participants included New York, California, Florida, Ohio, and Texas.
Responding in Times of Crisis (Texas)
Since March 2020, the entire world has witnessed the wide-reaching effects of the COVID-19 pandemic. To address the health crisis, the response from Superior HealthPlan and Centene was quick and thorough. From March through June, Superior donated $400,000 to nearly 100 organizations across Texas, all to help communities impacted by the virus.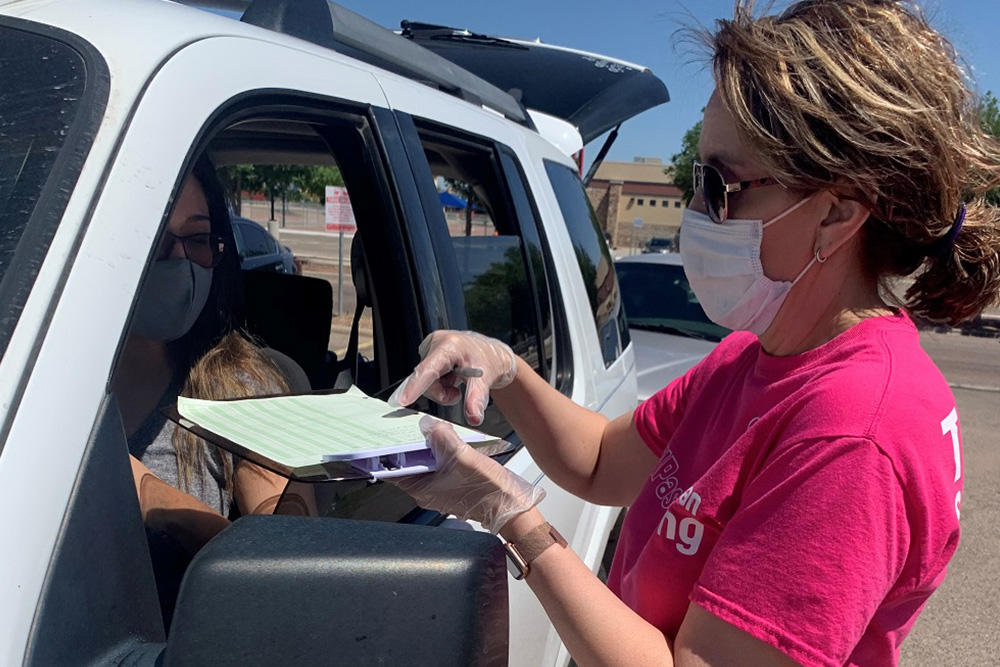 SAN ANTONIO - To help with food and utilities, Superior donated nearly $30,000 to two San Antonio organizations as part of a $100,000 effort to support nine organizations across the state that assist people with disabilities.
TYLER - Superior partnered with the East Texas Food Bank to help address food assistance needs. It was one of 16 food banks that shared in $120,000 from Superior.
AUSTIN - Quest Diagnostics provided access to COVID-19 testing for underserved communities. This commitment resulted in 41,100 COVID-19 test kits distributed to community care centers, benefiting Austin, Travis County, and the surrounding areas.
Miami Dolphins Partnership to Challenge Cancer (Florida)
Ambetter from Sunshine Health, Centene's Florida-based health plan, partnered with the Miami Dolphins as the presenting sponsor of the 10th annual Dolphins Cancer Challenge 5K. The race shined a spotlight on cancer survivors — their resilience and the hurdles they have overcome. More than $4.5 million was raised for the Sylvester Comprehensive Cancer Center to supply cancer patients with targeted therapies, clinical trial opportunities, and improved outpatient care.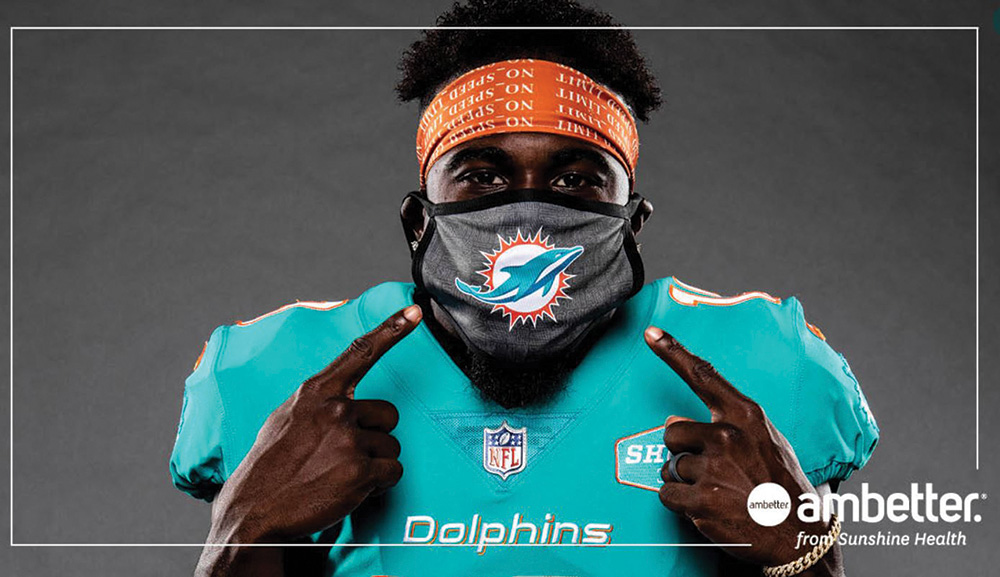 That's not the only way Sunshine Health and the Dolphins worked together. During the Thanksgiving holiday, Ambetter from Sunshine Health, the Miami Dolphins Foundation Food Relief Program, and the Football UNITES™ program distributed meals to feed more than 25,000 people. On the Monday before Thanksgiving, which was Sunshine Health spotlight day, 850 meal boxes provided by Feeding South Florida were distributed to selected families in a drive-thru format.
Through the partnership with the Miami Dolphins, Sunshine Health encouraged their community to put health first as they cheer for the home team.
Boys & Girls Clubs of Metro Los Angeles' Impact (California)
Health Net has a tradition of partnering with community-based organizations like the Boys & Girls Clubs of Metro Los Angeles (BGCMLA), which serves nearly 3,000 youths in some of Los Angeles County's highest-need population, to help identify community health solutions upstream.
Poverty impacts nearly half a million children across the County of Los Angeles - one in four children. Nearly 60% of Boys & Girls Clubs youth are eligible for free or reduced-price school lunch. Food insecurity, along with housing and transportation needs, is a socio-economic indicator for healthcare outcomes. The Boys & Girls Clubs of Metro Los Angeles offers access to programs and activities in three core areas: Academic Success, Good Character and Citizenship, and Healthy Lifestyles. These after-school and summer programs strive to equip Boys & Girls Clubs members with knowledge and skills to succeed in school, work, and life.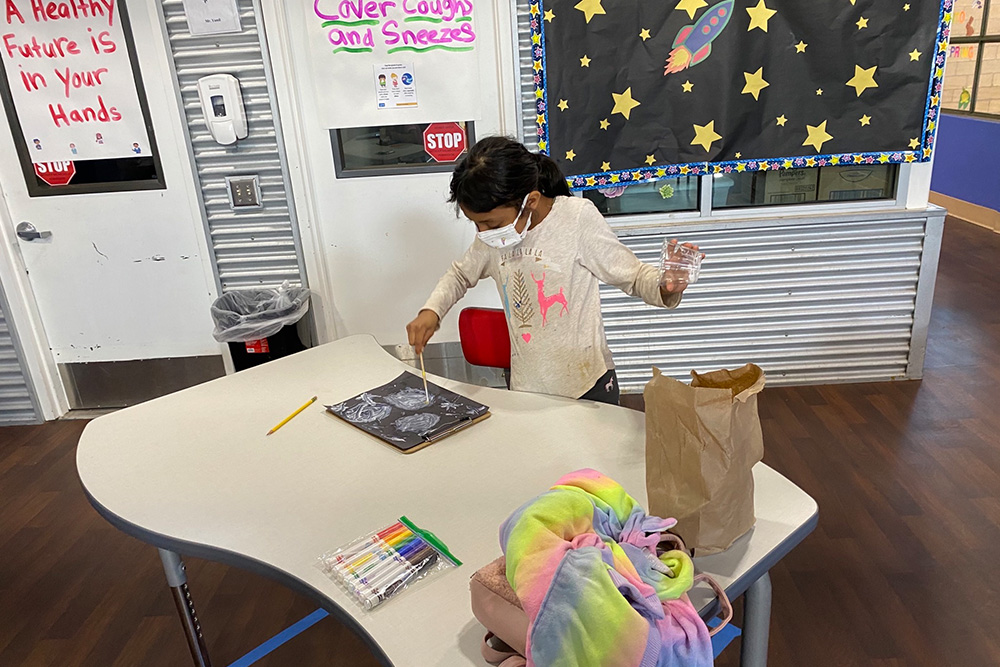 Online Fun Fitness with Andy! (California)
Health Net offers a variety of health and wellness programs to their members, helping them to lose weight, quit smoking, or exercise more at no extra cost. One such program is Online Fun Fitness with Andy!, an online class that provides valuable wellness tips and an uplifting environment. Andy Padilla is recognized as a fitness leader and an expert in providing innovative service in programs regarding health, counseling, and personal development, helping to motivate and influence others to accomplish their health and lifestyle goals. The classes are available throughout the Health Net community.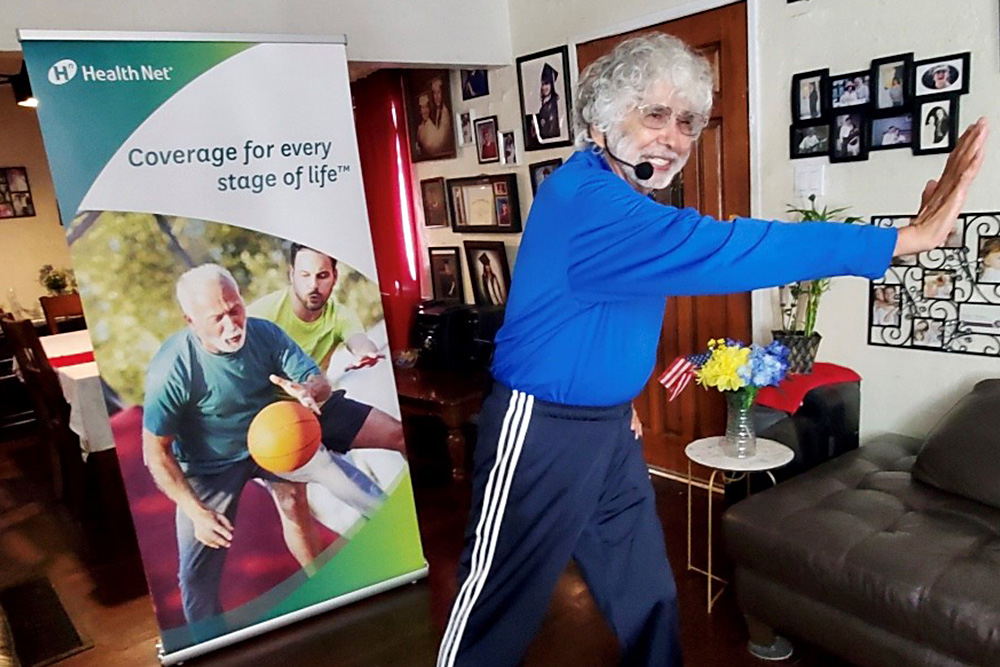 Serving Communities Following Climate Event (Oregon)
In fall 2020, Trillium partnered with Orchid Health after a wildfire, continuing our efforts on behalf of our members and vulnerable communities impacted by severe climate events in the McKenzie River Valley area. Trillium provided a $50,000 grant to Orchid Health to operate a mobile clinic stationed primarily in the McKenzie River Valley, but also offering services in Springfield one day a week.
Trillium has a longstanding partnership with Orchid Health. Since the opening of the Oakridge Clinic, Trillium has supported accessible care for rural communities by providing a grant to help open the clinic, integrate behavioral and oral health services, and help fund a community health worker.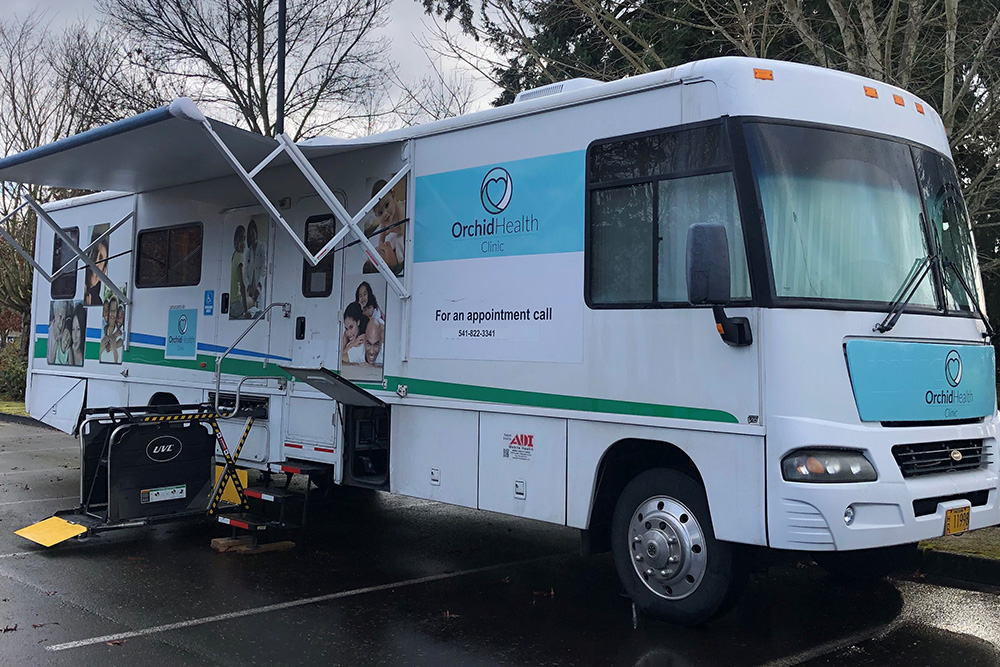 RESOURCES & DOWNLOADS

 2023 Proxy Statement and 2022 Annual Report (PDF)

 2022 ESHG Report to the Community (PDF)
INNOVATIVE PARTNERSHIPS
Chicago Public Library Foundation
Healthworks! Kids' Museum
National Dance Institute of New Mexico
Pro Football Hall of Fame
Project Link
Ranken Jordan Pediatric Bridge Hospital
Beyond Differences